It has suddenly occurred to de-facto EU head Angela Merkel that maybe that whole idea of hers was somewhat less than fully-baked; it might not be such a great idea to allow unfettered access by third-century Muslims into the countries after all.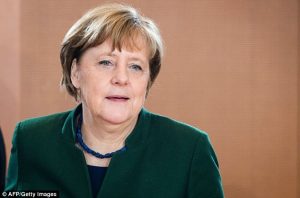 So now she's paying them to leave. This is a perfect example of the liberal mind-set (assuming that you want to call what they have a "mind"): they cause problems because they have zero common sense. When the problems emerge - as they always do - the same liberals act all shocked and surprised (mainly because they're too stupid to have predicted up front what their grand plans would ultimately cause).
Only a liberal would actually believe that you can allow people who hold third-century beliefs to mingle with people from the 21st century with no problems. Obviously, her answer now is to pay them to go away. What an idiot.