Southern California finally got some rain. Some wind, too. Four people are known to be dead following automobile-related issues, but surprisingly, two drivers in the Studio City area were uninjured after their cars fell into a sinkhole - and the second car was shown on live TV as it went down. See that here.
It's unclear why, but drivers down there have evidently never heard the refrain we get multiple times a year: "Turn around, don't drown". So they end up with situations like this: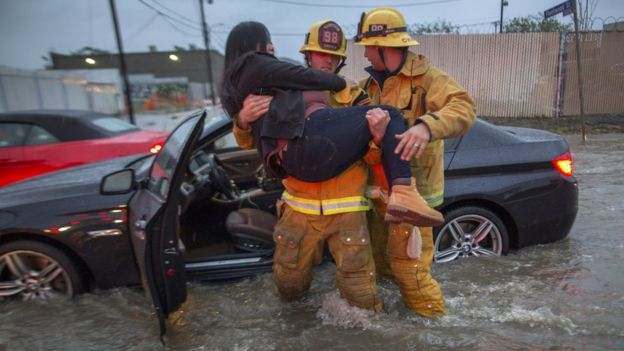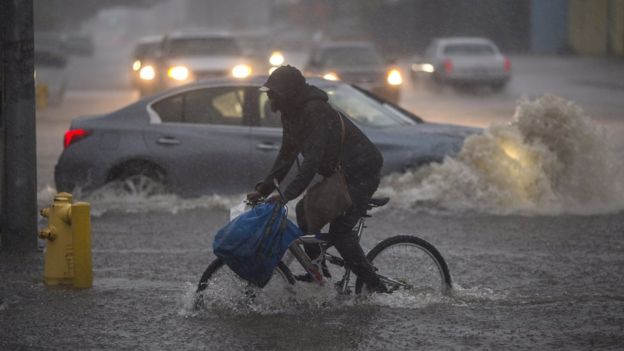 When the water's that deep, your car's not going to go very far. And by the way, it'd probably be a good idea to hold off on buying a used car for the next few months. Just sayin'.