Unsurprisingly, here in Little Beirut there were a couple of "peaceful protests" yesterday. Oddly, the folks who requested - and received - a city permit held their "march" without incident. The other folks, who couldn't be bothered to ask for a permit for their event, started trying to block traffic and engage in their usual antics, but police weren't having any of that. There were something like 13 arrests, and some pepper spray and non-lethal rounds were involved.
Naturally, the Lefties are all outraged and the old "police brutality" meme is being tossed around: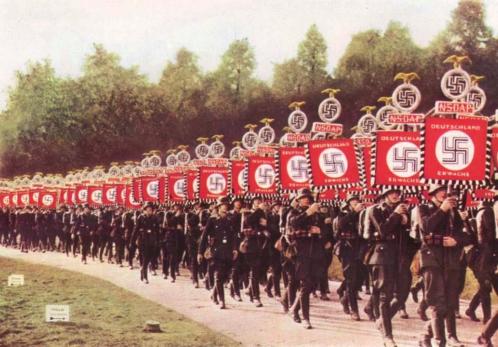 Yeah, right.
The ACLU, as usual, chimed in with a note to the mayor:
Today, Portland Police Bureau policy led to violence against peaceful protesters including young kids and retired public employees. Most of these people where gathered on public property on the sidewalk when they were shoved down and arrested. On. The. Sidewalk. It was shameful.

It is time for you to take action:

End the violence against protesters. 
Stop the unnecessary use of crowd control weapons. 
Stop sending officers in riot gear to peaceful protests.
Stop arresting organizers.
Um, no boys - they were In. The. Street. Until they were ordered to get out of the street and quit thumping on cars and trucks. One woman ran out of the street and onto the sidewalk simply to spit on a police officer. They got what they deserved. Former "mayors" Sammy Adams and Streetcar Charlie let this kind of thing go on, which of course escalated into millions of dollars in property damage.
We've had enough. If those folks want sympathy, they should look in the dictionary. It's right in there between "shit" and "syphilis".