It seems that every 200 years, California gets flooded.
massive floods have swept through the state about every 200 years for the past 2,000 years or more, climate scientists Michael Dettinger and Lynn Ingram recount in a 2013 article.
The most recent was a series of storms that lasted for a near-biblical 43 days between 1861 and 1862, creating a vast lake where California's Central Valley had been. Floodwaters drowned thousands of people, hundreds of thousands of cattle, and forced the state's government to move from Sacramento to San Francisco.
As was mentioned here previously, Indians living in the area regarded the Central Valley as an inland sea, and the newly arrived settlers discovered why in 1862. What we're seeing there now seems to be just a precursor; the opening act, if you will. USGS scientists believe that a series of storms like those in the early 1860s would turn the Central Valley into a lake some 300 miles long and 20 miles wide.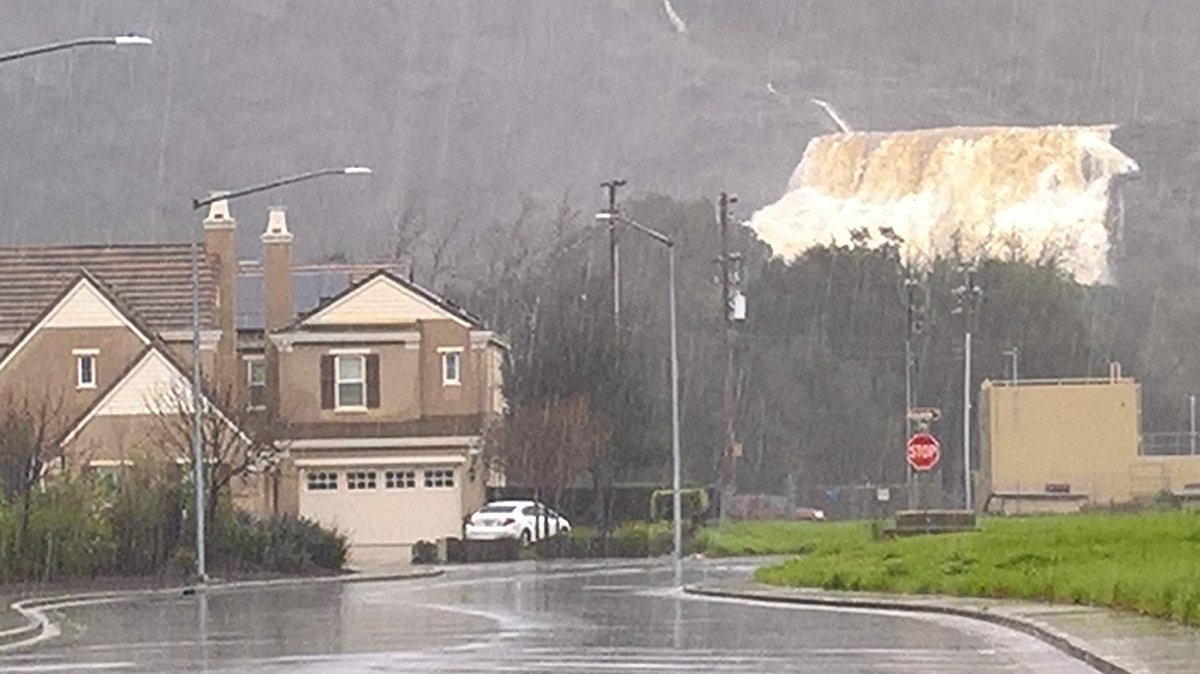 TV guy Len Ramirez got the above shot of water from Anderson Reservoir near San Jose heading down the spillway for the first time in around eleven years, says it's usually "bone dry".
Fortunately for them, things seem to be slowing down a bit before the next "atmospheric river" comes through. Doesn't look as though the respite will last long, however. They may want to think about relocating the government again.