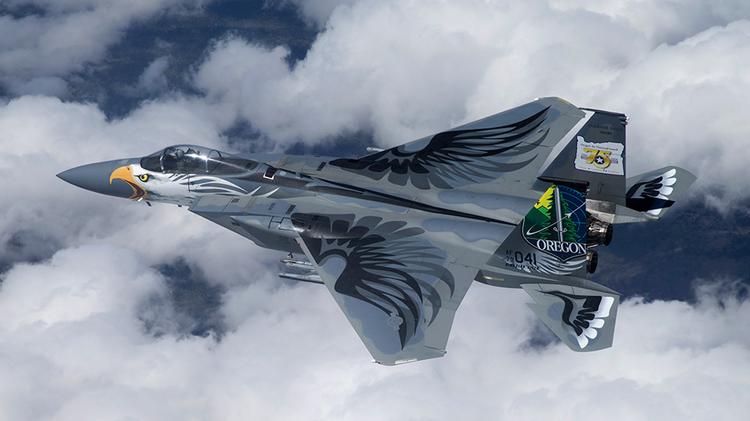 Oregon Air National Guard F-15 Eagle.
Custom paint jobs for military aircraft around the world are enjoying a comeback as military leaders realize they help build morale and lift spirits among the rank and file, Boeing says.
It certainly does make for cool-looking jets. They fly past the house several times a day on their way to and from their coastal patrols. Especially neat on a clear day.