So claimed Brianna Wu, after the folks on Twitter mocked the Congressional candidate's claim that space tourism should be banned because it would give corporations a "frightening amount of power" to destroy the Earth with rocks. No, Brianna, it has nothing to do with being a woman - but everything to do with being an ignorant twit.
"The moon is probably the most tactically valuable military ground for earth," the tweet said. "Rocks dropped from there have power of 100s of nuclear bombs."
Yes, well...go ahead and take a trip to the moon. Drop all the rocks you want.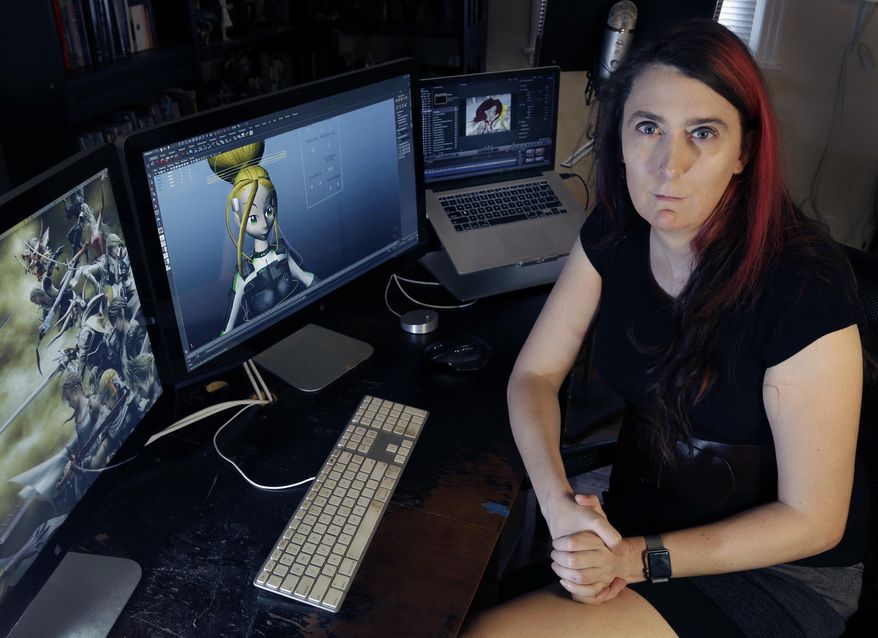 Why, yes - this is a Democratic. She ought to fit in well with Johnson, who feared that the island of Guam might tip over if we put too many people and installations there, and Sheila Jackson Lee, who asked "if the Mars lander would go past the place where the US astronauts planted the flag", and Waters (no list of Democratics would be complete without her). She'd probably have got on well with "Cold Cash Jefferson", although I believe he's still incarcerated at present.
And as you might have guessed from the photo, "Brianna Wu" is also a transgender-issues activist, so has other issues.
Looks as though the public education system's paying big dividends!