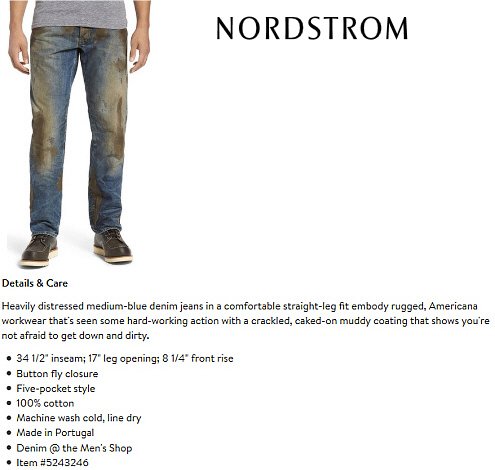 Because a real man spends $425 to buy a pair of pants.
Better yet, you can wash them in cold water to preserve the look (it's not real dirt, it's just a statement). "I've never changed a car tire, but I'm not afraid to get down and dirty, 'cause I'm a guy!"
Ought to be a big hit in Portland.