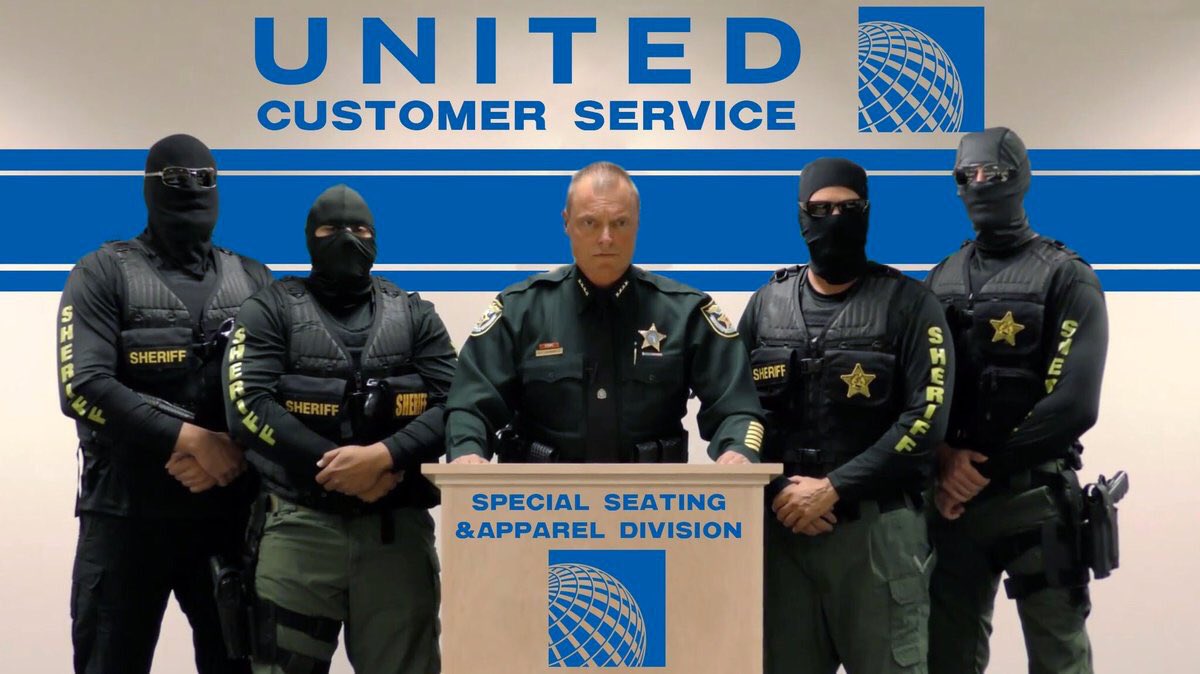 While many argue that Dr. David Dao, the guy who was dragged off a United Airlines flight in Chicago, has an excellent case against United due to excessive use of force, there are a few issues that appear to be overlooked: airline personnel were not involved, apart from deciding which of the passengers would be "re-accommodated" (in airline lingo); removal was effected by Chicago City Department of Aviation - it was their police officers who did the heavy lifting. They were called in after Dao began yelling about being asked to disembark from the aircraft and became generally disruptive.
Moreover, Dao was clearly in violation of the Contract of Carriage Document, which is a "feature" common to all airlines. The Delta Airlines Contract of Carriage Document runs 51 pages in length, for example:
Buying a plane ticket isn't so much a straight-forward purchase as it's an agreement to adhere to the airline's contract that spells out the terms of service for the flights.
The agreement is called the Contract of Carriage.
"Customers do agree to a contract of carriage when they purchase a ticket with clear stipulation and it's available on United.com," an airline spokesperson told Business Insider.
Basically, the airline owns the seat, and your purchase of a ticket simply means that you rent the seat in order to move from city A to city B. And this was by no means Dao's first run-in with the law; he was arrested in 2003 and ultimately convicted on multiple felony charges relating to drug trafficking.
The Kentucky Board of Medical Licensure permitted Dao to resume practicing medicine in 2015 under certain conditions.
It seems clear that the guy's a head-case, and it seems reasonable to suspect that his license to practice medicine will once again be yanked; probably for good. Of course, the incident (and United's post-incident response) has resulted in yet another hit to the airline's reputation.