COOK COUNTY CRIMINAL COURTHOUSE — The woman who killed a romantic rival with her Jeep this weekend reportedly yelled, "I got something for you," before ramming the victim into a Morgan Park tree, prosecutors said Monday.
"It's really sad that it's always women fighting over men; it's ridiculous," Cook County Judge Maria Kuriakos Ciesil told accused driver Chynna Stapleton, 24, during a bond hearing Monday at the Leighton Criminal Courthouse, 2650 S. California Ave. "You are a danger to yourself and society. ... No bail."
According to prosecutors and police, Stapleton had an ongoing feud with victim Tatyanna Lewis, 18, the daughter of a Chicago Police officer.
Looks like she had a close encounter with the steering wheel. Unless that's the latest fashion accessory among the "baby momma" set.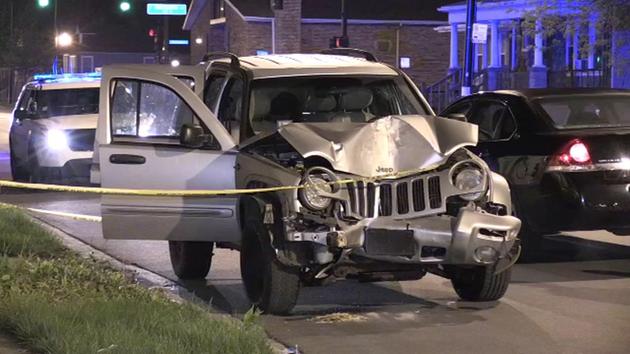 It does sort of look like she might have hit something. Not that I'm an insurance appraiser or anything. But it seems like a safe bet that her insurance rates are going to increase. Although as she's been charged with murder, she'll likely have many years without another wreck, so she has that going for her.