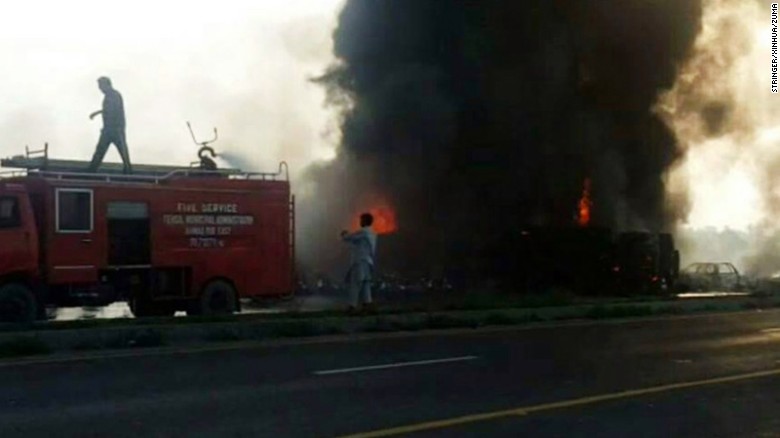 Bahawalpur, Pakistan - a tanker truck overturned in the city this morning, and people with buckets and other containers gathered around it to collect free fuel that was leaking from the tank. Sure enough, it exploded. 140 dead so far, over 100 injured.
Bahawalpur's Victoria Hospital said it was treating 40 of the injured, all of whom had suffered 70% burns.
Sometimes free stuff comes with a surprise cost. Being covered in fuel and burned alive sounds like something Daesh would do. Expect the death toll to rise; Victoria Hospital reports a number of people in critical condition.