As planned, the "free speech" rally downtown went off yesterday without a hitch. They held their federally permitted event, sang their songs, gave their speeches and whatnot without incident. A bunch of opponents and detractors had a city permit to hold their event in front of City Haul, across the street from the singing and stuff by holders of the federal permit. The detractors remained nonviolent as well, although they didn't do any singing or speech-giving; they were too busy yelling  at their opponents across the street, calling them racist and haters and generally accusing them of embodying exactly the sort of behavior that they themselves exhibited. In other words, standard far left projection.
State and local police, along with DHS cops, lined the street to encourage the two groups not to mingle. All in all, for Portland, these events were fairly successful. Right up until the kiddies in their black hoodies and bandanas and stuff showed up in Chapman Square and on rooftops and started chucking bricks and other things at police. Undoubtedly to the surprise of the little weenies, police broke out chemical munitions and flash-bangs, and started taking them out. At one point, they had over 120 of them up against the wall and awaiting processing. And much to the dismay of the weenies, that processing involved full searches, confiscation of their weapons, and worse yet, confiscation of their hoodies and bandanas.
The snowflakes were then photographed and identified, right out there in front of God and everybody, and at last count 14 were actually arrested, although others were cited. Of the arrestees, four or five were also presented with charges from Federal Protective Services (FPS - Homeland Security).
Among items confiscated from the nutters: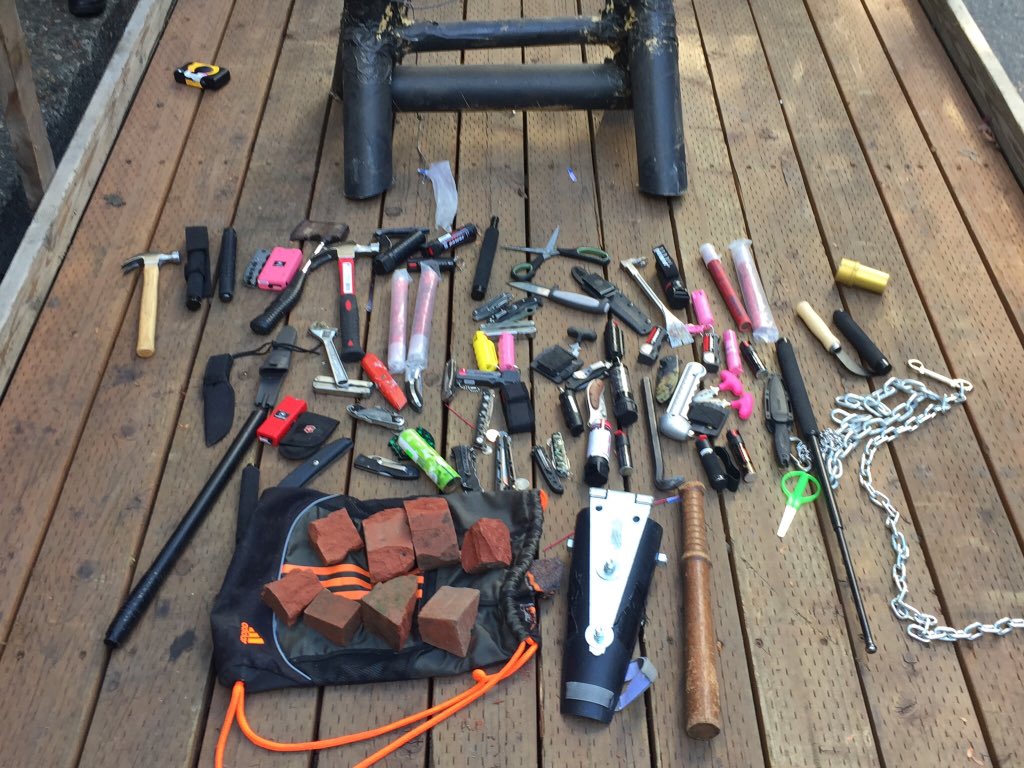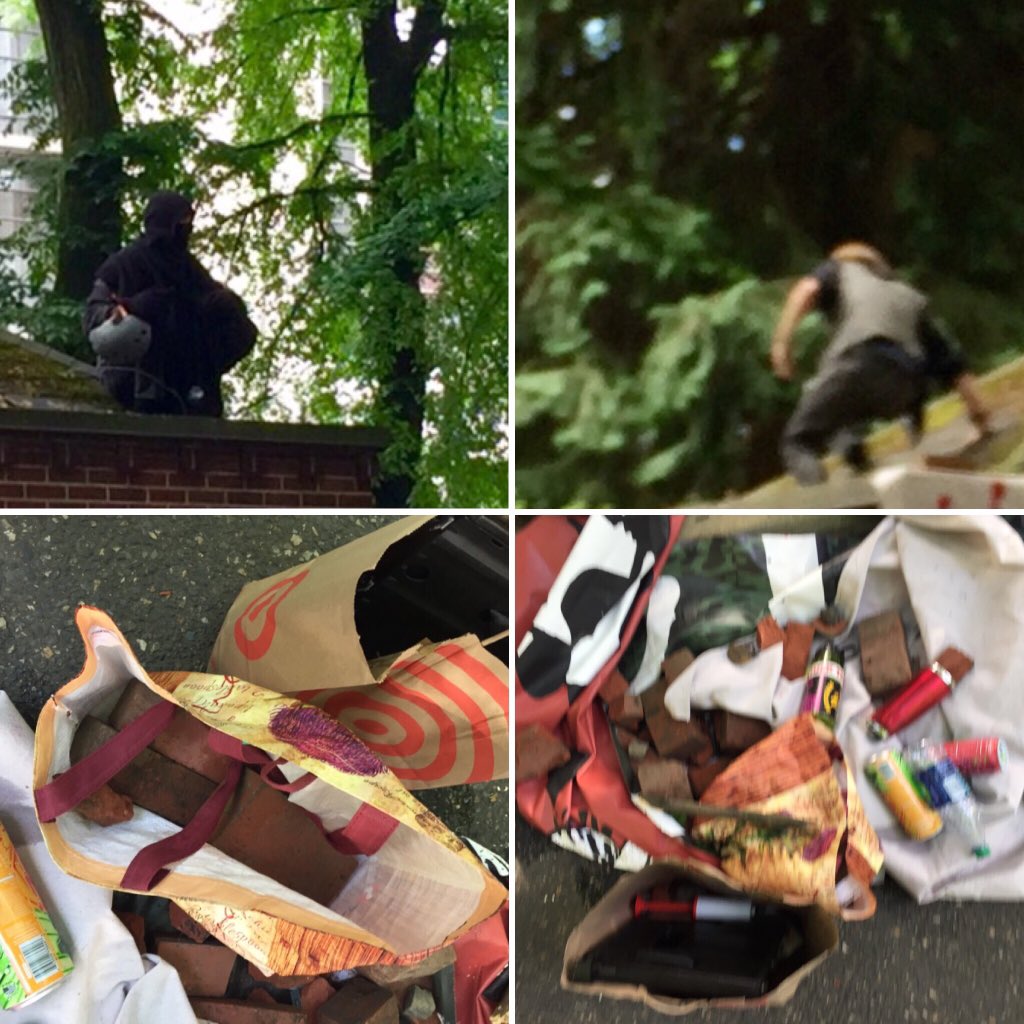 Yes, these little nutballs want to hurt or kill as many normal people as possible, By Any Means Necessary. I don't imagine that any of them actually believed that they'd have their weapons and hoodies and bandanas taken away, have their photos taken, and then positively identified. That sort of thing just doesn't happen in Portland! Surprise, kiddies!
By the way, the number of detentions involving attendees at the two permitted events: zero. Zip. None.
Congratulations to police and DHS on a job well-done. And congratulations to the participants in the competing rallies for staying cool.