The London Metropolitan Police took to Twitter in the wake of the latest attacks on London Bridge: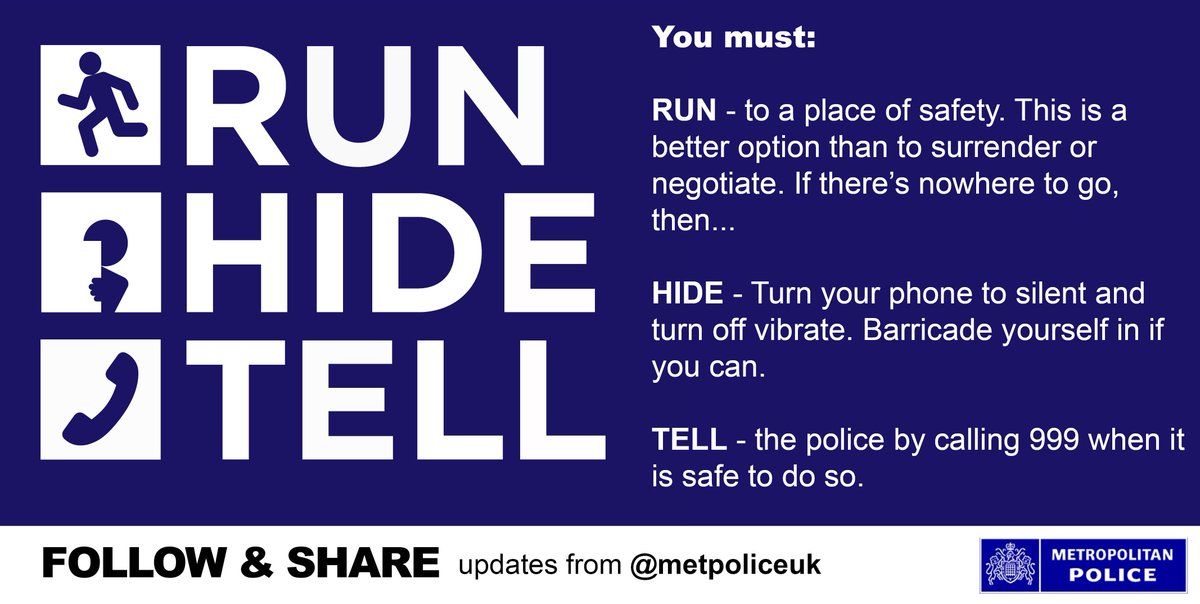 All well and good, I suppose, although it does seem somewhat less than effective, as strategies go. Oregon, when it comes to concealed-carry, is a "shall issue" state - meaning that once you've passed your background check and have received certification of training in weapons handling, you shall be issued a CCP from law enforcement. Perhaps it's just me, but draw, aim, shoot seems more effective than running and hiding.
Granted, the mayhem was initiated by driving a van down a sidewalk on the bridge, followed up with breaking out the knives, but I suspect that a few rounds through the windshield might rather have limited the damage. And then of course there's the old adage involving the wisdom of bringing a knife to a gunfight....
But many Brits seem very proud of their gun bans, while pointing to the carnage that they seem to believe occurs on an almost daily basis on our side of the pond. Facts, it seems, aren't quite their cuppa. CDC and DOJ estimate that there are some 350 million guns  around the USA, but more people die in car wrecks.
Oh, you've got your gangsters in long-time Democrat-run cities like Chicago and Portland, and they do like to shoot at people with their stolen weapons, but given the number of gangsters out there, even the death rate among them is remarkably low. For the most part, they're terrible shots; they clearly don't spend any time at the range.
I didn't realize this, but reportedly it's even illegal in the U.K. for citizens to carry pepper spray.