As two guys swimming in the ocean near Vancouver B.C. discovered, with proper motivation just about anything is possible. Including scaling a cliff-face free-style.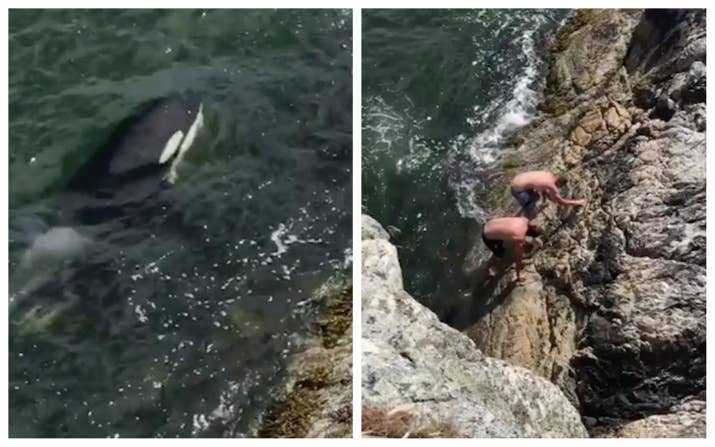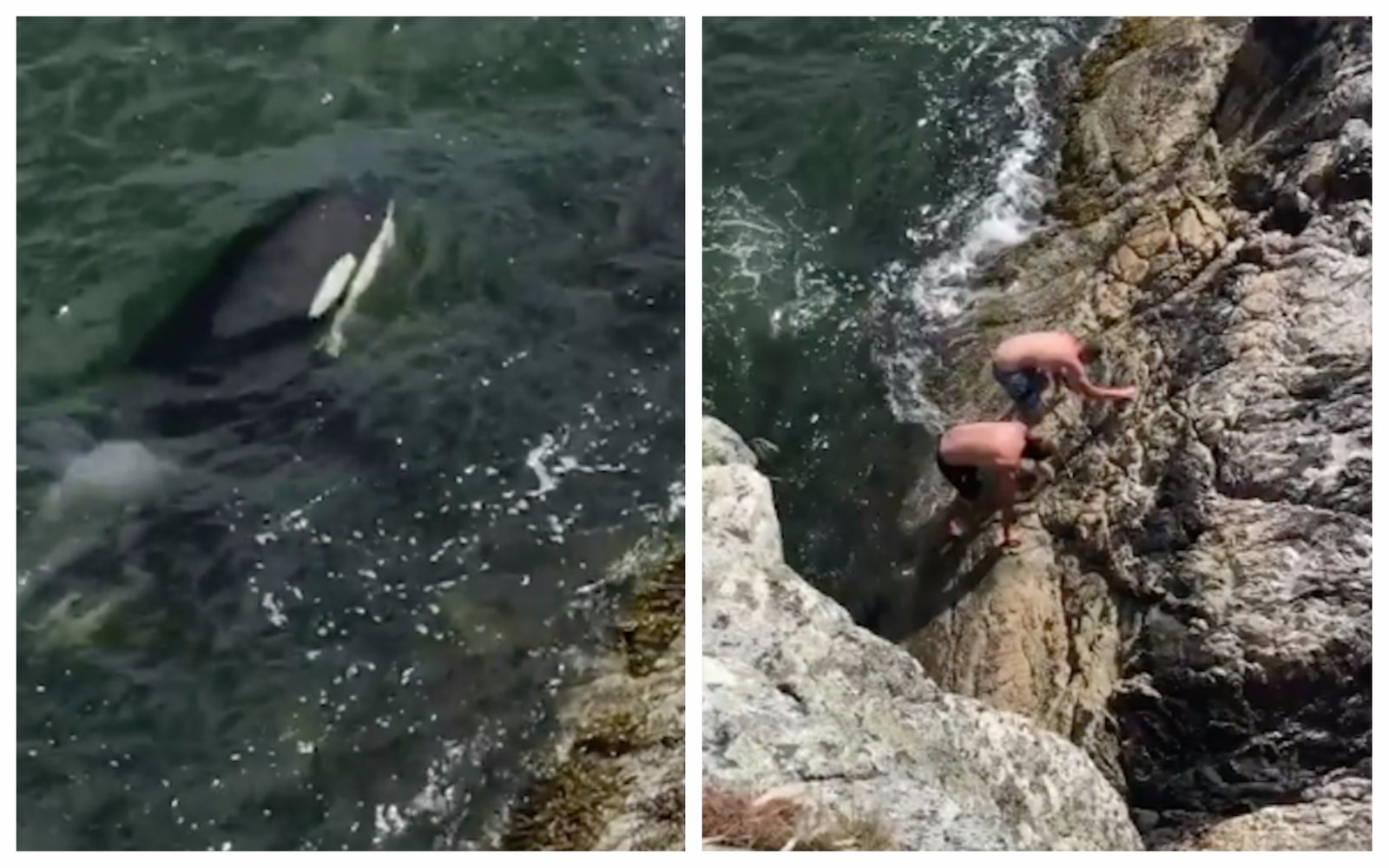 A photographer happened to be on a bluff above the cliff and caught the scene in which a killer whale broke away from its pod to check out the swimmers. There's never been a documented attack on a human by killer whales (apart from Sea World Orlando), but hey, why take chances?
If it's all the same, I'll watch from land.