80% of the residents voted for Pantsuit. Many there mourn that Trump is their president. Yet today the governor there has declared a state of emergency as white racists duke it out in the streets with counter-protesters.
Saturday's "Unite the Right" event brought white nationalists, neo-Confederates and alt-right activists to the statue of Confederate Gen. Robert E. Lee at Emancipation Park, which had recently been renamed from Lee Park.
I've noticed that guys named Dick often are.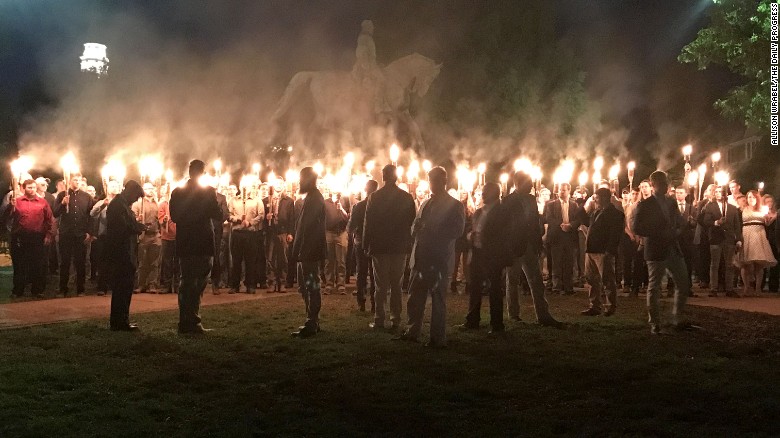 Kind of brings the old days back to mind, doesn't? You'd think that as so many there are staunch Democratics they'd welcome the reminder of their proud heritage.