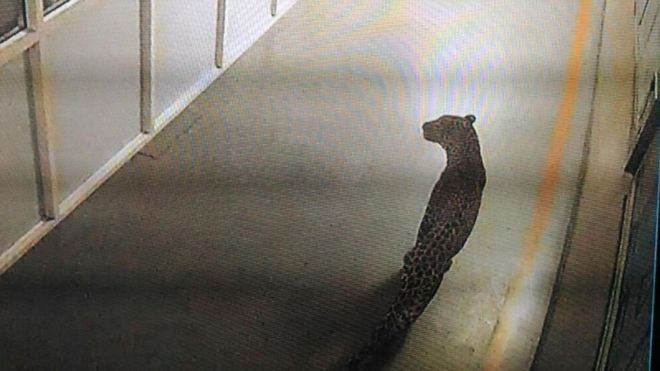 A leopard decided to check out a Suzuki manufacturing plant in India. This event disrupted operations for 36 hours as wildlife officers tracked the animal through the sprawling facility - the engine department alone covers six acres - before eventually tranquilizing it and removing it for relocation into more suitable habitat.
Closer to home, some guy in Roseburg, Oregon fell asleep behind the wheel of his pickup while driving home from his second job. He drove through someone's fence and onto the front lawn, and the homeowner and his son emerged with guns blazing.
Make no mistake, by that time the driver was wide awake. He was able to drive away, and the local constabulary ultimately arrested and jailed the father/son duo. The driver did, however, offer to repair the fence.
Speaking of guns, it appears as though the guy who shot up Las Vegas last Sunday may have been somewhat mentally unbalanced. While the unproven speculation may come as a surprise and shock to some, his girlfriend offered some insight during discussion with officials:
"She said he would lie in bed, just moaning and screaming, 'Oh, my God,'" one of the former officials said.
Sort of like your mom, as I understand it.