With just a hint of hog. That's the soup brewed up in the floodwaters of North Carolina:
The North Carolina Department of Agriculture and Consumer Services has put out an estimate that 3.4 million chickens and turkeys have died as well as at least 5,000 hogs.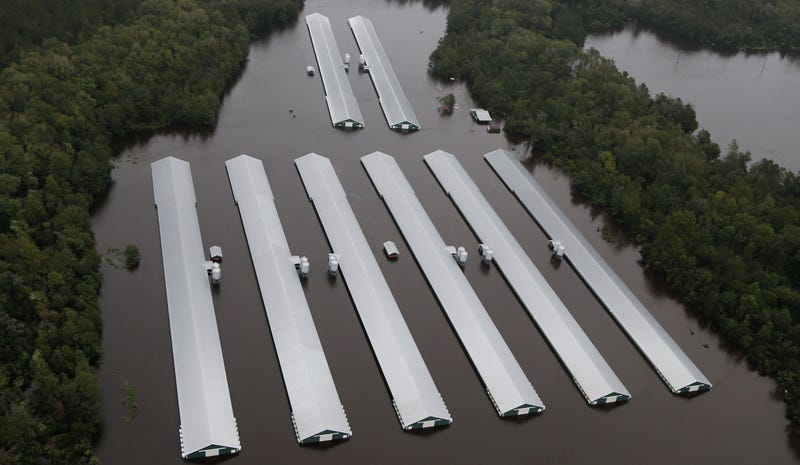 Pictured are chicken farm buildings. Each farm houses around 211,000 chickens. Or used to. Expect left coast chicken prices to rise. This is why you buy in the summer, vacuum pack, and freeze for winter use.