Former President Barack Obama weighed in Wednesday on the Trump administration's controversial "zero-tolerance" immigration policy that has resulted in thousands of children being separated from their families at the U.S. southern border.
"And to watch those families broken apart in real time puts to us a very simple question: are we a nation that accepts the cruelty of ripping children from their parents' arms, or are we a nation that values families, and works to keep them together? Do we look away, or do we choose to see something of ourselves and our children?"
Chew on this, Barry:
According to the US Bureau of Justice Statistics (BJS), 2,220,300 adults were incarcerated in US federal and state prisons, and county jails in 2013. None of them have their kids with them.
How can we miss you when you won't go away, Barry?
And what are your views on abortion, again?
By the way, this is Fake News: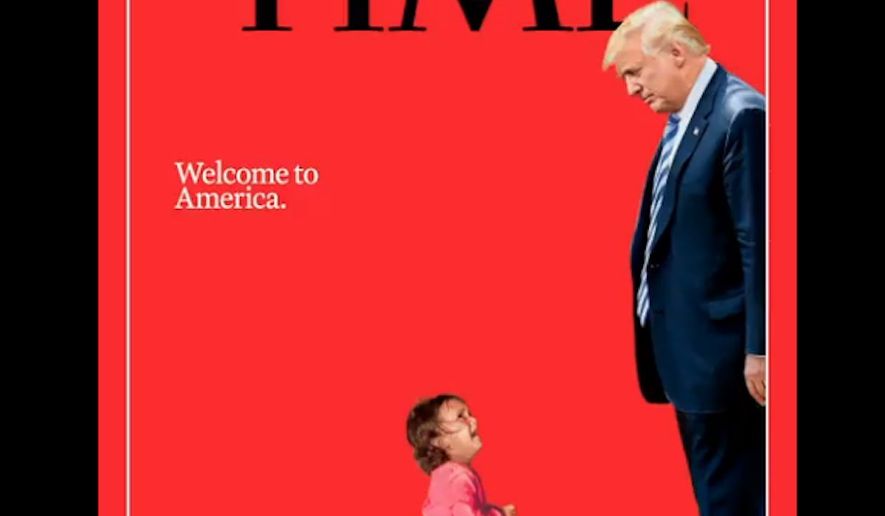 The little girl at the center of Time Magazine's July cover was not separated from her mother at the border, Reuters reported Friday morning.
Both Mr. Valera and the Honduran government confirmed that the girl and her mother Sandra Sanchez applied for asylum in McAllen, Texas, and were detained together.
Like so much of what we get fed by our media today, this is unadulterated bull manure - rather like the widely-circulated images of kids sleeping in cages and attributed to the Trump administration (subsequently revealed to have been taken in 2014, prior to Trump's election). These people are absolutely disgusting. They're just making it up as they go along.