An Air India pilot flew a Boeing 737 through a brick wall Friday. Incredibly, that marked the beginning of its journey and not the end.
The jet not only clobbered the top of a five-foot perimeter wall but also destroyed a small landing guide tower as it climbed out of Tiruchirappalli International Airport in Tamil Nadu, India, shortly after midnight, the Times of India reported.
Air India Express flight 611 continued to climb above the cloud line. It crossed the subcontinent and headed out over the Indian Ocean, the pilot apparently unaware that the plane had a gash along its belly and mesh fencing wrapped around the landing gear.
After a couple of hours in the air, the pilot was apparently ordered to turn around and land the craft at Mumbai airport. The 130 passengers aboard were uninjured, and routed onto other flights. The pilot and co-pilot have been relieved of duty pending review....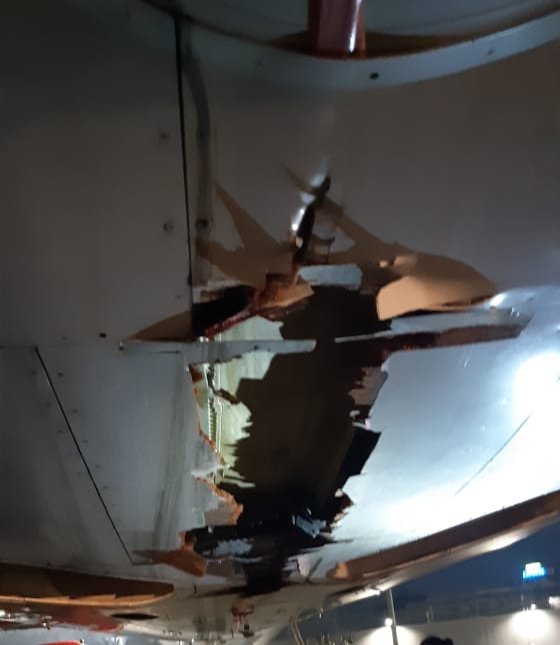 Yeah, that's going to take some time to fix.