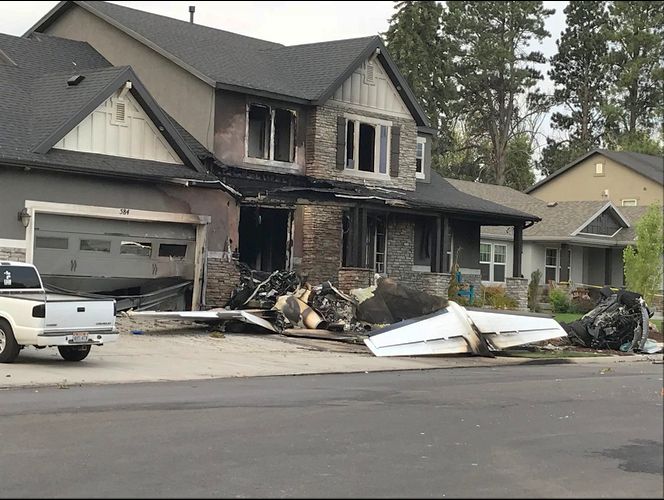 This one's in Utah. Apparently, the guy had serious anger management issues:
PAYSON — A man died when he flew a small airplane into his own home early Monday morning following a domestic dispute, police said.
The deceased is identified as Duane Youd, according to Payson Police Sgt. Noemi Sandoval.
Police arrested Youd about 7:30 p.m. Sunday following a domestic dispute in American Fork Canyon, Sandoval said. He was released from the Utah County Jail on bail, then followed procedure in requesting a police escort to retrieve belongings at the home near 600 E. Canyon Road about midnight.
A short time later, Youd flew a Cessna 525 citation jet belonging to a company he had worked for from the Spanish Fork airport and crashed it into his home about 2:30 a.m.
Guess he showed her.
His wife and a juvenile made it out of the house okay.