Five are dead following last evening's shootings in a Macy's store at a shopping mall in Burlington, WA - 65 miles north of Seattle. The guy brought in a hunting rifle and started taking people out in the cosmetics section of the store. There are several oddities, here: first, he did not yell "Aloha Nutbar!", so he may not be Muslim; some believe he may have been Latino. As well, he left the rifle lying on a counter and walked out of the mall, heading toward I-5. He hasn't yet been found. The area around the mall was a sea of red and blue lights last night and the mall remains closed today.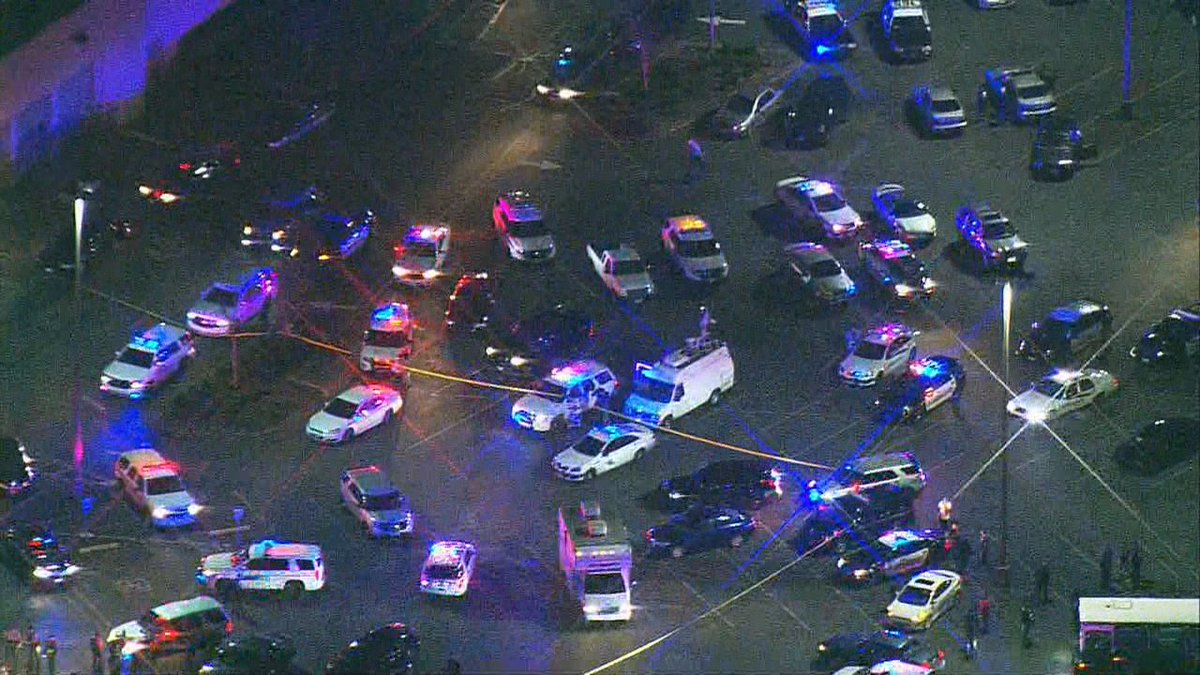 Apparently, he wasn't much worried about fingerprints.
Previously, the normally placid environs of the Multnomah Village area in southwest Portland was disturbed:
Andrew Kvistad was already recording video when he got out of his car and captured the chaos after the Thursday evening shooting in front of his Multnomah Village coffee house.
One of two pit bulls that had been running loose was shot and killed by a pet owner who was walking his dog.
The owner, who also has a permit to carry a firearm, told police the pit bulls attacked his dog.
Kvistad contradicts claims by the dead dog's owner, Sabrina Spinn, that her dogs were just playing with the gun owner's dog.
Good Spinn, Sabrina - since the guy's dog suffered wounds that were treated on site by veterinary staff from a nearby clinic. Nope, not buying it. Not only that, only a total horse's patoot lets her dogs run loose in the first place. Good grief, there's a toy store just across the street from the coffee shop!
Multnomah County Animal control says its investigators determined the gun owner warned Spinn twice to get control of her dogs before he opened fire.
Multnomah County Animal Control says it plans to designate the pit bull that attacked but wasn't shot as a level 2 Potentially Dangerous Dog.
The P.D.D. designation means that Spinn will have to keep the dog confined, and if it's out in public, will have to have it muzzled and on a leash.
She also has to get and post a sign at the property where her remaining dog resides stating that there's a dangerous dog on-site.
Of course, the shooter isn't exactly out of the woods on this, himself: discharging a weapon on the main Village street is kind of frowned upon, so it's a safe bet that he's going to end up explaining his intentional killing of the animal and why it was justified. Fortunately, we still have some property-rights laws in this state, and despite the best efforts of the animal "rights" crowd, animals are still considered property - at least for now. And we do still have laws that allow people to defend their property, although the circumstances and the extent to which such defense can be carried out remains open to judicial interpretation; seriously, touching off a round or two in the heart of the Village is not going to win you a lot of love, as a general rule. On the other hand, letting your pitties run loose there, right when people are shopping or heading to dinner - that's not going to gain you any friends, either.