Polyamory is the practice of intimate relationships involving more than two people with the consent of everyone involved. In recent years, polyamory is working its way to becoming a household term. Researchers have estimated that 4 to 5% of Americans practice some form of consensual non-monogamy. A 2014 blog post by Psychology Today revealed that 9.8 million people have agreed to allow satellite lovers in their relationships, which includes poly couples, swinging couples and others practicing sexual non-monogamy.
And in Portland – home to swingers' clubs, the most strip bars per capita, and annual porn festivals – it seems you can't throw a stone without finding a poly relationship.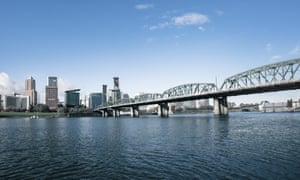 Showtime's reality TV series, Polyamory: Married and Dating, has certainly helped herald the lifestyle into homes across the US. But this spring another show, hailed as television's first polyromantic comedy, also launched. You Me Her follows married couple Jack and Emma – attractive, suburban and professional – as they enter into a polyamorous relationship with grad student Izzy. Unsurprisingly, the show is set in Portland.
Because of course it is. Portland is so "progressive" it can hardly stand itself, these days. No wonder every weird television show seems to gravitate to the place, prompting even more freaks to decide to move here. And its even less surprising that our elections seem to tilt further to the left each cycle.