It's an eleven-step guide to how to take your Christmas tree home on a bicycle! Step one: be butt-ugly.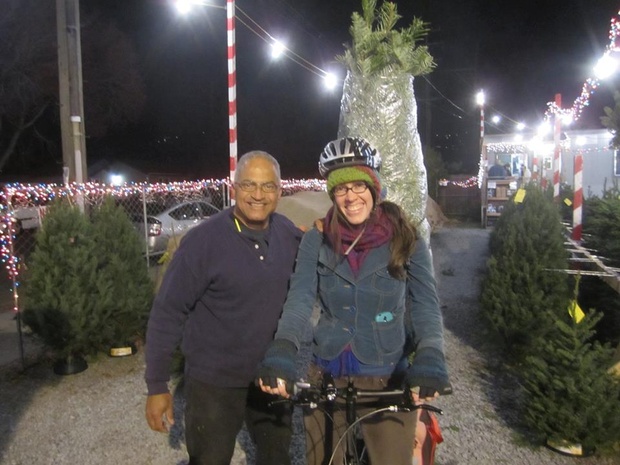 Remember, you're Saving The Planet!
If you need to use mass transit for part of your trip, be sure to travel outside peak commute hours. The tree will impair your sight lines, and you'll probably have to shoulder it while managing your bike with your other arm.

If there is an elevator available to the platform, take it. A few people will offer to help you. And if that involves carrying the tree out of the train, you should let them—because this is probably the stranger who's going to help you wrestle the tree back into its bungee-cord-backpack for the final leg home.
Yes, there's nothing quite like a bike-riding gal with a Christmas tree to brighten up your train ride. If it's all the same, I'll drive - and let her deal with her tree and her bicycle.
No word on whether she's wearing stiletto heels, but it wouldn't be surprising.