A 60-year-old Pennsylvania vegan says she's receiving death threats and abusive phone calls—and she's been forced to hide her Mother Nature Vegan Cuisine food truck—following her comments on Facebook mocking the deaths of dozens of Las Vegas concert-goers killed Sunday by a man shooting at them randomly from a hotel room.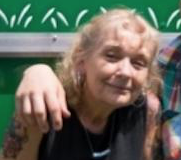 The mindset is phenomenal. She's superior because she chooses to live on fruits and nuts. Well, you are what you eat, as the old bromide goes.
Jensen, who did not respond to Ars' request for an interview, said she's not sure how she'll make a living following her shutting down her food-truck operation. She said she has "canceled all of our booked events. We had a really good product, too." She has removed her Facebook account following the reaction.
Hmm. Maybe when you're running a business, it's not a great idea to zip over to Facebook and post  things not related to either your business or your personal life. Although it could be argued that her posts were related to her personal life in that they revealed her smug attitude.
Now her business is shot, and it's a safe bet that she has little to no savings to fall back on. Yet she has only herself to blame. Does she deserve death threats and scary phone messages? Of course not - in America, you're permitted to say obnoxious things.
But she was so stupid as to believe that her food cart business wouldn't be negatively impacted by her public comments. That's entirely her fault. Yeah, you bet she's sorry now.