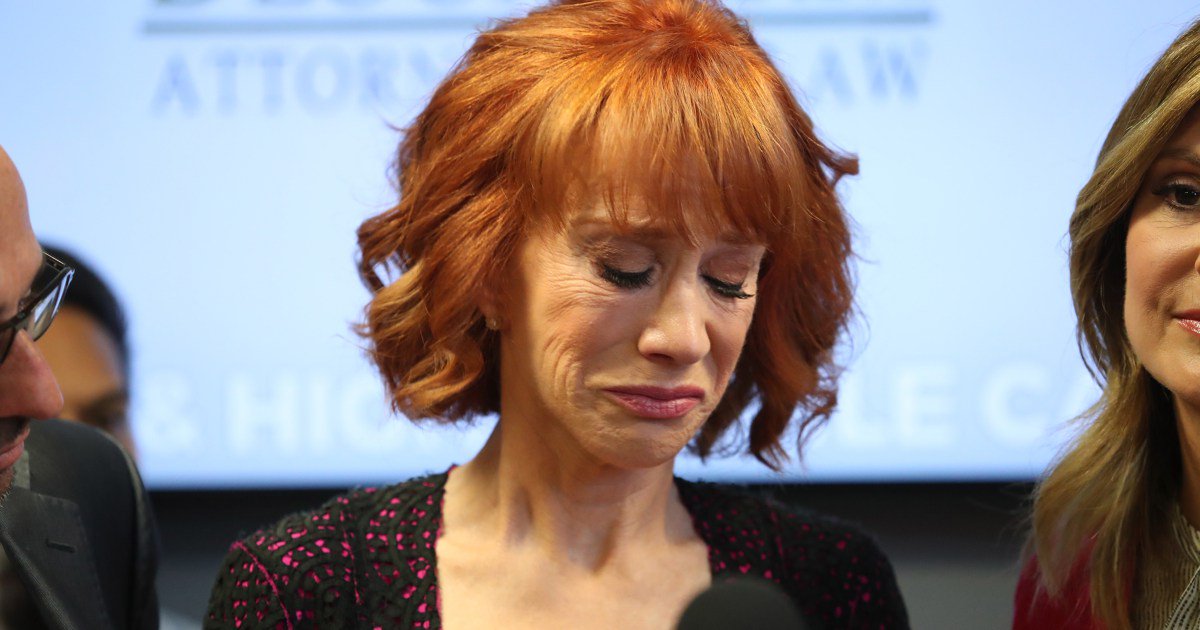 And that's what poor little what's-her-face continues to provide. She doesn't realize that she's now producing the best comedy in her self-professed "comedy career". The longer she carries on, the more I laugh. This is great material.
Backlash against Griffin has continued to grow. Griffin said five of her performances have been canceled this week.
Venues in New Jersey, New York, New Mexico, Pennsylvania and California canceled upcoming shows. The Community Arts Theater in Williamsport, Pennsylvania, posted on its website that the show had been dropped "due to the recent controversy surrounding Kathy Griffin and the concern for the safety and security of our patrons and staff."
Sen. Al Franken also dis-invited Griffin from an event promoting his new book, "Giant of the Senate."
Man, when even Franken drops her, the hag has trouble. But she's not gonna "lay down" for Trump. White men have been fighting her all her life.
Just like Pocahontas.  It's just terrible.
Women just have things so hard in today's world. Pantsuit should be president today, but she lost the election because of everyone and everything other than herself. Once again, she was a victim of a sexist "vast, right-wing conspiracy".
So we have Pocahontas, Pantsuit, and the self-professed comedian who have now thrown out the "victim" card. That's high comedy indeed.
By the way, my dog is sexist too, because he'd never dream of trying to hump my leg.
He seems to be pretty sure that it wouldn't turn out well.