A federal grand jury issued an indictment on Tuesday against Jose Inez Garcia Zarate, the undocumented immigrant who was acquitted on state charges of murder and manslaughter last week in the shooting of Kate Steinle. Detailed in a press release issued by the Department of Justice's Northern District of California, the indictment against Garcia Zarate is for being a felon in possession of a firearm and ammunition and for being an illegal alien in possession of a firearm and ammunition. If convicted of the charges, the 47-year-old Garcia Zarate faces a maximum penalty of 10 years in prison.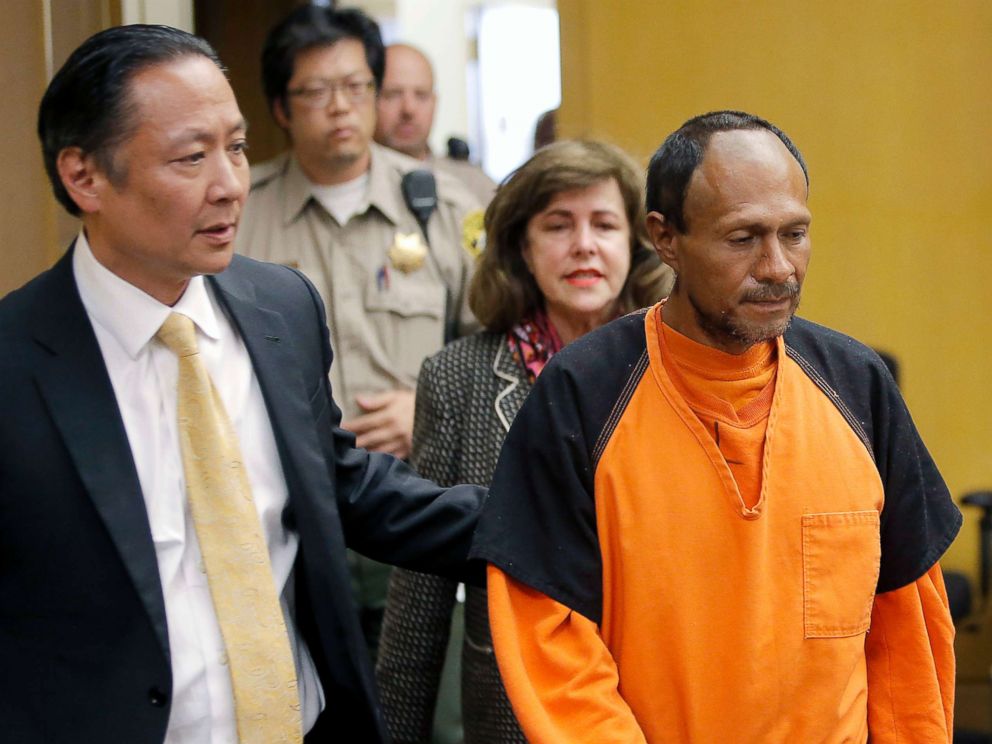 This guy's 47 years old and has done nothing but commit crimes his entire life. At least there's not much harm he can do while in the pokey, and he's due to be sentenced on gun charges next week - after which, the feds take their crack at the dirtbag. And the feds don't go for the whole "sanctuary state" routine.
Meanwhile, Oregon's bureaucrats are going though all kinds of gyrations as they comically try to convince the feds that even though the Democratics here passed a law declaring us to be a "sanctuary" state, they're still in compliance with federal law and therefore shouldn't be denied millions in federal tax funding.
Those folks need to open a comedy club.