Portland Fire and Rescue captain Bob Hutchens has managed to rack up three DUI arrests, but he's still on the job.
The most recent involved a crash that sent two people to the hospital when they say he ran them off the road.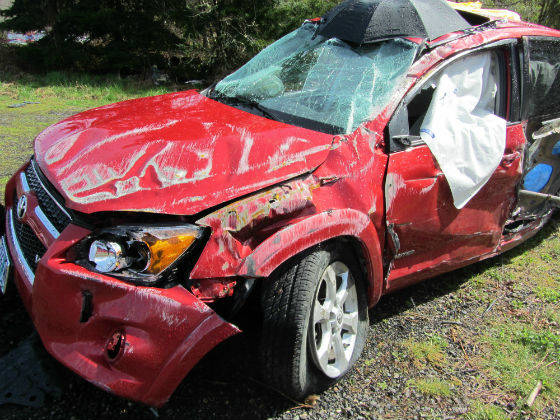 That wreck was on highway 26 in Clatsop County; the car carrying the hospitalized people rolled multiple times downhill and was destroyed. But good ol' Bob's still on the job. Sleep well, knowing that the captain will be there for you.
City Council member Dan Saltzman is in charge of PDFR, and he's "closely following" the case; Bob's due in court early next year. Dan says that "if discipline is warranted", it'll be handed out. Makes you feel all warm, doesn't it - sort of like peeing in a wetsuit?