Taco Bell and Pizza Hut are owned by Yum Brands, Inc., which also owns KFC and is likewise based in Louisville, Kentucky. Following in the footsteps of Panera and Chipotle, their Taco Bell and Pizza Hut chains are moving to ban artificial colors and flavorings despite the fact that the FDA has found them to be entirely safe for consumption.
There's a veritable stampede among restaurant chains to go "all-natural", these days, as though that is somehow better. Of course, as noted here previously, Amanita muscaria is "all-natural", too. It just happens that if you eat it, you die.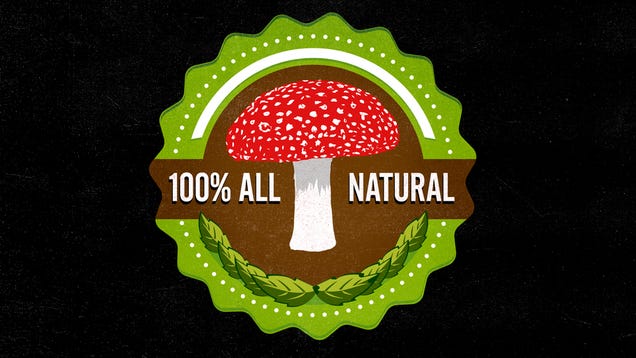 It's worth noting that removing "artificial colorings and flavorings" doesn't doesn't mean that the food offerings are somehow healthier because they're now "all natural". No, if the goal was to offer healthier food items, they'd cut back on "natural" ingredients like salt and sugar, or maybe even reduce the portion sizes.
Good lord - we went to a restaurant a few weeks ago and ended up packing out enough leftovers to put together a meal that fed three adults the next night. But so many Boomers were trained to clean their plates that the idea of not doing so is anathema. Presumably, huge portions justify higher prices, which - since tips are generally figured as a percentage of the bill - means more income for the servers.