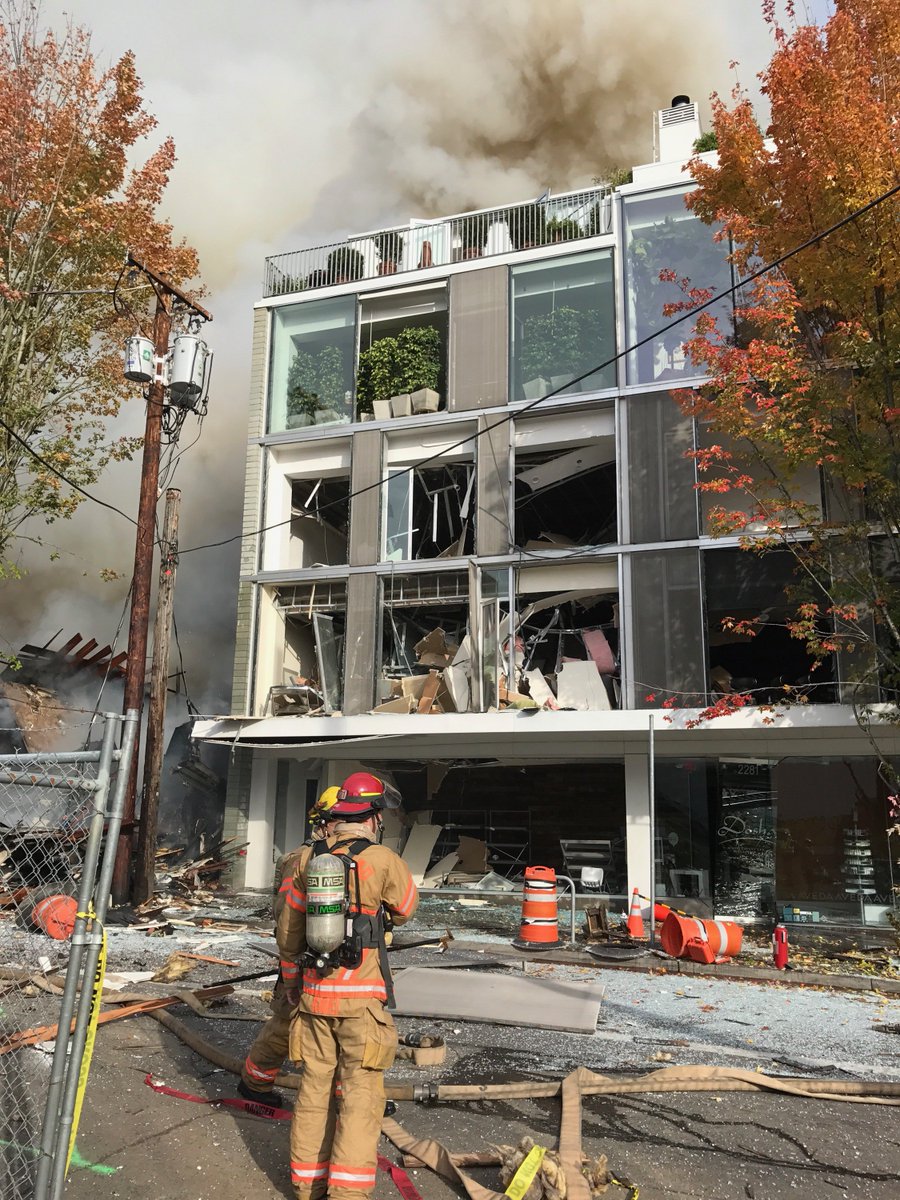 One building that contained a bagel shop, a tattoo parlor and eyewear business was destroyed, while a spa and condo building next-door sustained heavy damage.
The photo just above shows the spa/condo building, which actually was destroyed as well. That was the scene yesterday morning after the natural gas explosion blew up the historic building in Northwest Portland that housed Portland Bagel and two other businesses. The upper photo was taken from acclaimed cartoonist Jack Ohman's 24th-floor apartment - The Oregonian downsized him out of a job, so he went to work in California, but mostly lives in Portland:
Editorial Cartoonist/Associate Editor for The Sacramento Bee. Pulitzer '16.
Bremik Construction of Portland acknowledges that their subcontractor hit a gas line during excavation across the street from the blast; their plan was to build another of those trendy retail/condo boxes - you know, "walkable density Portland" stuff.
Eight people, including three firefighters, were injured, but none suffered life-threatening injuries.
Likely because one of the injured firefighters began evacuating everyone in the buildings moments before the blast.