Flight El Al 5 from Tel Aviv to Los Angeles ended up diverting for an emergency landing at Logan International Airport in Billings, Montana after an engine fire indicator alarm went off, stranding 279 passengers and the 20-person flight crew. It being the wilds of Montana, you can imagine how they were received.
Yes, despite its status as an international airport, Logan's actually quite small, so the international wing was packed with people: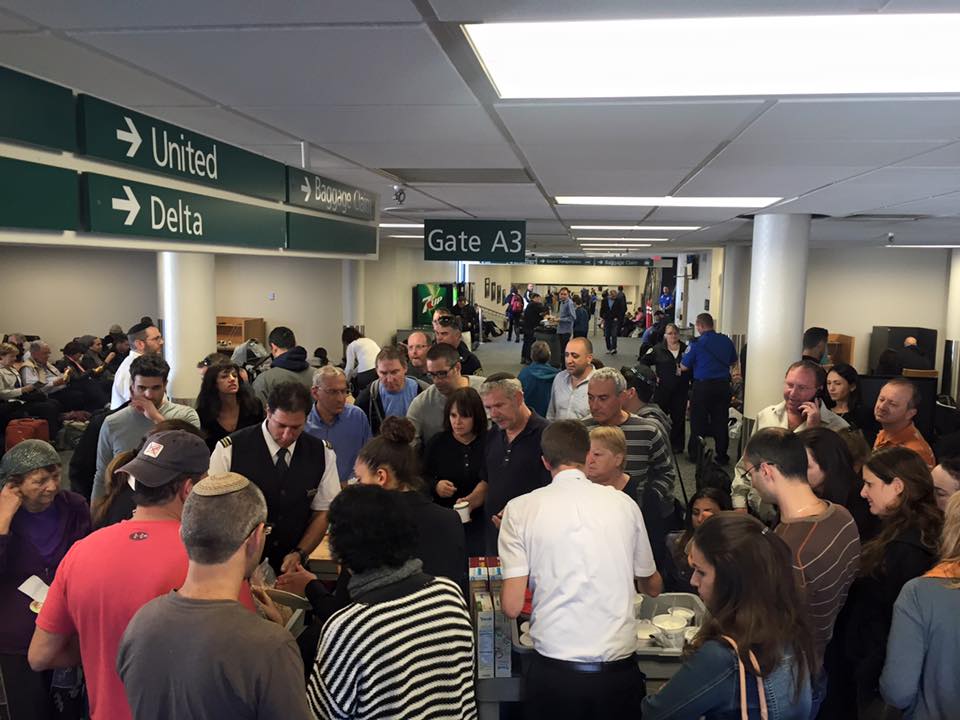 And as the landing occurred shortly after 6 a.m., there wasn't much in the way of food available. So two residents rounded up and purchased kosher food for 300 and rolled it on out to the airport - the mother and daughter remarked that they'd not heard that much Hebrew since visiting Israel. They also found a rabbi in Bozeman, who made the 150-mile drive to assist.
Although the crew couldn't find anything wrong with the engine, it remained grounded until El Al mechanical crews could arrive to diagnose the issue, so everybody got to spend the night sequestered in the international wing. Fortunately, a flight from Newark to Billings arrived the next afternoon, so the passengers were able to continue on. The flight crew was stuck there, however, until another jet could arrive to haul them back. At last report, they were still waiting.