City Haul, 2:00 P.M.: another "public hearing" on the latest iteration of Streetcar and Shorty's "street fee" - which is now to be a municipal income tax with no sunset clause. By their own admission, only 47% of funds removed from our wallets would actually go to road maintenance; the rest will be used for sidewalks, bicycle paths, bioswales, and assorted other "improvements" (and to hire 59 more city workers, with all of the Cadillac benefits that entails). Here's a snapshot of their original income tax scheme: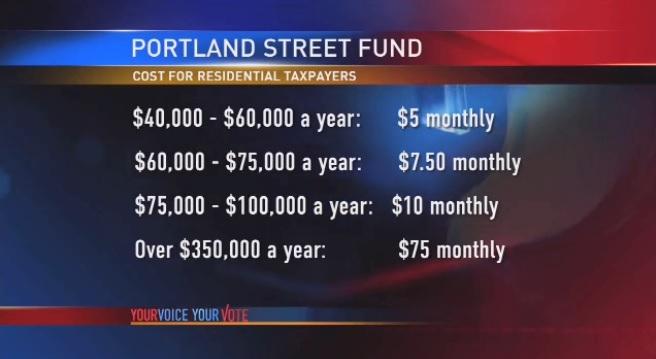 Under the newest iteration, it now looks like this:
Annual Fee for Married couples filing jointly
Adjusted gross income
Yearly fee
$0 - $35K
$0
$35K - $40K
$24
$40K - $60K
$60
$60K - $75K
$90
$75K - $100K
$120
$100K - $137K
$192
$137K - $175K
$288
$175K - $212K
$384
$212K - $250K
$480
$250K - $350K
$768
$350K and up
$900
Annual fee: Single filers
Adjusted gross income
Yearly fee
$0 - $25K
$0
$25K - $29K
$24
$29K - $43K
$60
$43K - $54K
$90
$54K - $71K
$120
$71K - $98K
$192
$98K - $125K
$288
$125K - $182K
$384
$182K -$238K
$480
$238K - $333K
$768
$333K and up
$900
They've gone from "per month" to "annual" - and great news, folks:
Hales and Novick said there's no plan to raise the tax annually at the moment. "We think that what we're proposing is what people can bear at this time," Novick said.
After they raise our taxes by enacting this income tax - which they have no intention of allowing people to vote on - they won't raise their new municipal tax annually at the moment!
Hang onto your wallet and sign the petitions to overturn these new taxes. Require them to demonstrate some degree of fiscal responsibility for a change.