The only surviving participant in the Paris terror attacks, Salah Abdeslam, is refusing to speak to anyone, so his French and Belgian lawyers have resigned.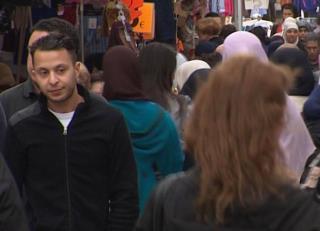 He and his buddies killed 130 people during the attacks, and the punk had a long history of criminal acts from his teen years onward. Now, under 24/7 video surveillance, the poor misunderstood little Islamic terrorist/murderer finds the conditions in his current home to be disturbing. Why, his every move is recorded, day and night (infrared continues his monitoring after lights out).
Oh, the injustice, the depravity, the complete disregard for his feelings!
Yes, he's got much room to complain.
It would be most fitting to keep him so confined for the rest of his natural life - which, Allah willing, will be brief.