It was a weekend for vigils, by the look of things: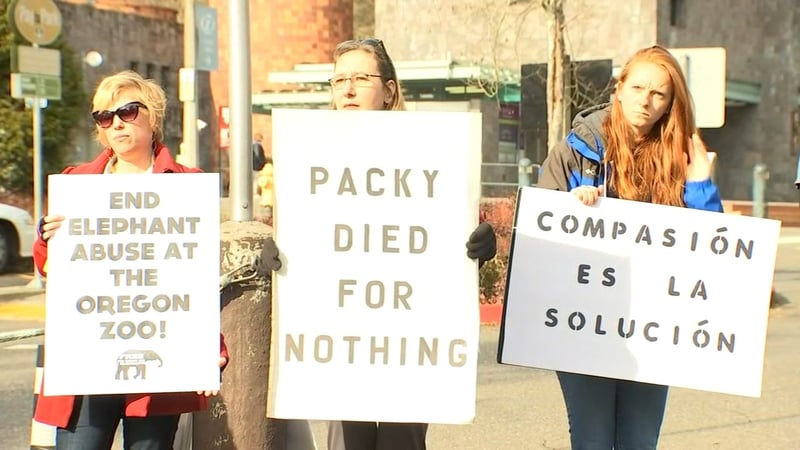 Animal "rights" group "IDA" mustered up around a dozen stern protesters yesterday in order to take advantage of the first anniversary of the euthanasia of Packy the Wonder Dog. Hey, free publicity! Okay, Packy was a 54 year-old Asian elephant that was born at Portland Zoological Gardens/Washington Park Zoo/Metro Washington Park Zoo/Oregon Zoo, not a Wonder Dog - that's just how I thought of him. He was euthanized because he mysteriously came down with tuberculosis and didn't respond to treatment. He lived his entire life at the zoo, so how he, staff, volunteers, and other elephants became infected remains officially a mystery, although I have a pretty good idea regarding how that happened.
The turnout was YUUGE - at least by that bunch's standards. The zoo, of course, published a surprisingly well-done piece, given the source.
But when it comes to vigils, the folks in Minneapolis really showed the little animal-rights group in Portland how it's done: they turned out 100 people Friday night  for a candle-light vigil - in the snow - to  remember their Arby's sign. The fast-food joint there has closed, and the sign's coming down. I reckon it makes as much sense as "protesting" the euthanization of an elephant that happened a year ago, and it drew a lot more participants.