Oregon Department of Fish and Wildlife has approved a proposed water rights swap with the town of Cascade Locks in which the city acquires rights to the waters from Oxbow Spring - which had been solely used by ODFW to operate a nearby salmon hatchery - and the agency will use Cascade Locks' ground water as a replacement source.
The Oregon Department of Fish and Wildlife has agreed to trade water rights with Cascade Locks, which puts the city one step closer to bringing Nestlé's proposed water bottling plant to its business park.
At its proposed plant, Nestlé hopes to bottle 100 million gallons of spring water annually and sell it around the Northwest. That amount sounds daunting but it only accounts for 1/80th of the state agency's water right — 1.25 percent. Citizens of Cascade Locks use roughly that each year in water utilities, according to a March staff report from the city.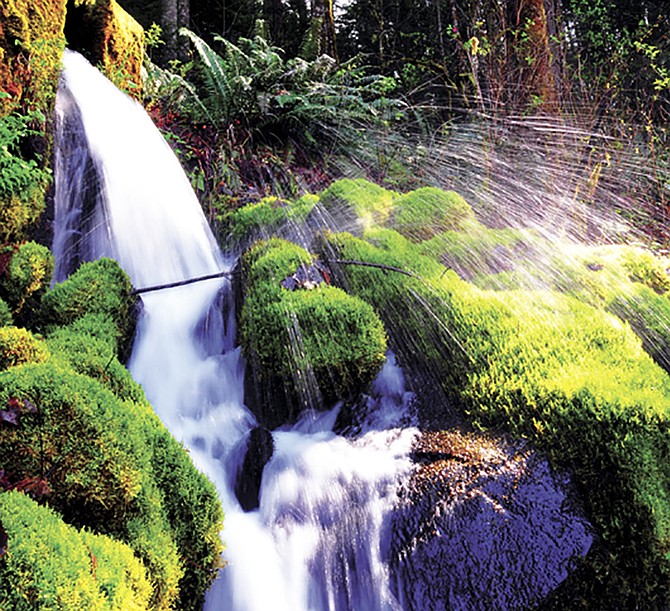 The environmeddlists and Nestle-haters are of course livid:
Bark, one of the environmental groups opposed to the partnership, expressed frustration at ODFW for filing for the cross transfer. Bark director Alex Brown called ODFW's cross land transfer decision "disappointing."
"This is the state telling (citizens) your concerns don't matter," said Brown.
No, Alex - it's really just telling you that the "concerns" that you and your little band of agitators  profess to have are irrelevant. Heck, you live in Portland, and likely have no idea where the hatchery and spring are located.
Yet these clowns run around yammering that "It's not their water; it's our water!" Fine. But living in Portland, they haven't been using "their" water, and soon they'll be able to do just that: they can buy "their" water from Nestle, at Safeway.