Oregon Department of Transportation decided to straighten out a curvy stretch of highway 42 between Coos and Douglas counties. Naturally, they started this project during the rainy season, so unsurprisingly, the highway's going to be shut down for several months due to a rather large landslide that ODOT admits they probably caused.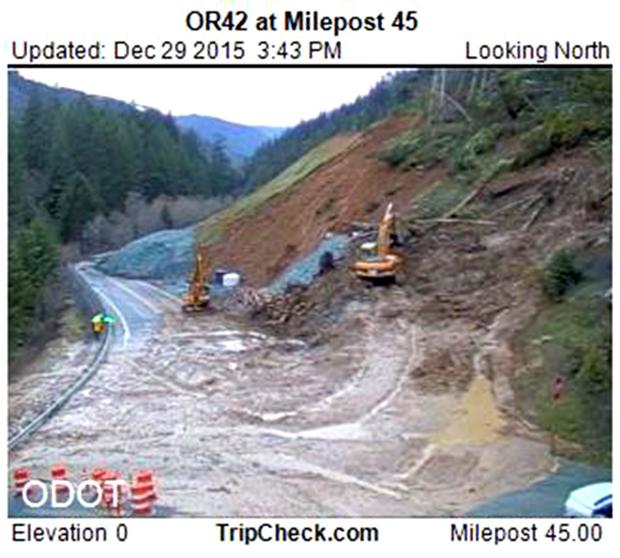 This is the same Dream Team of geniuses who decided to straighten highway 20 a decade ago: they built a number of new bridges and laid pavement, only to be forced to tear it out because they kinda forgot to check to see if there were any active landslides in the area. The bridges started moving before they ever got around to opening their road, so millions of dollars later, they're still trying to figure out how to straighten the highway section.
You know, it'd have been a lot less expensive to simply install speed bumps ahead of the sharp bends in the existing roads, because all of the wrecks on those highways are due to people driving too darned fast. But that would make sense.