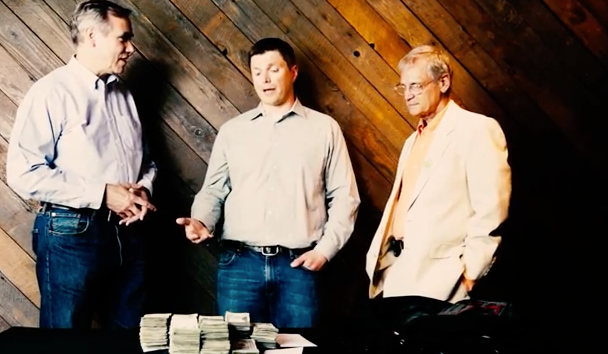 That's $70,000 in cash sitting on the table, with Oregon Sen. Jeff Merkley on the left, Rep. Earl (The Pearl) Bluemanuer on the right. The man in the middle is Tyson Haworth, an Oregon marijuana grower and retailer. They're upset because federal law still classifies pot as a Schedule 1 drug, and possession of it remains a federal crime even in states that have legalized it for medical and/or recreational purposes.
As for that money on the table?
It's money that Haworth owes in local taxes, but he can't cut a check, because banks can't legally work with drug dealers.
This is somehow a problem, despite the fact that traffickers in illegal drugs have never seemed to find handling large amounts of cash an impediment to business operations. Of course, they don't tend to pay taxes on that cash, but if folks like Haworth are going to pay up like good citizens, there's nothing to prevent him from stopping by the offices of the Department of Revenue and dropping it off.
In Washington state, some pot dispensaries have tried to establish home delivery services, and there's been some trouble on that front.