Folks in SoCal are probably wishing for just a little of Louisiana's surplus
There are so many people clotting up the 911 lines that private citizens calling themselves "The Cajun Navy" have broken out their boats and are motoring around, rescuing people still trapped by the floodwaters and ferrying them to safety.
Sometimes though, the people they find aren't yet ready to be rescued. One family said they wanted to tough it out longer, another asked them to return if things get worse. Those requests aren't always appreciated.

"No, it's get in the boat now. This is not Uber.
They've managed to transport hundreds of folks to higher ground since Saturday. Meanwhile, on a mountain in southern California:
Yes, it appears that they could do with a bit of Louisiana rain right about now. All in all, that's a pretty scary image. And in Northern California, a town was leveled by fire covering some 4,000 acres around Lower Lake, and a 40 year-old serial arsonist is currently behind bars for starting that one.
Here in the Willamette Valley, we're headed for triple digit temperatures today, and for the next few days, in fact. Out there in Cornelius, Oregon - which is fairly close by - farm equipment sparked a few small fires of less than ten acres, resulting in "firenadoes". Those things look like tornadoes, only with fire, and can rise two or three hundred feet into the air.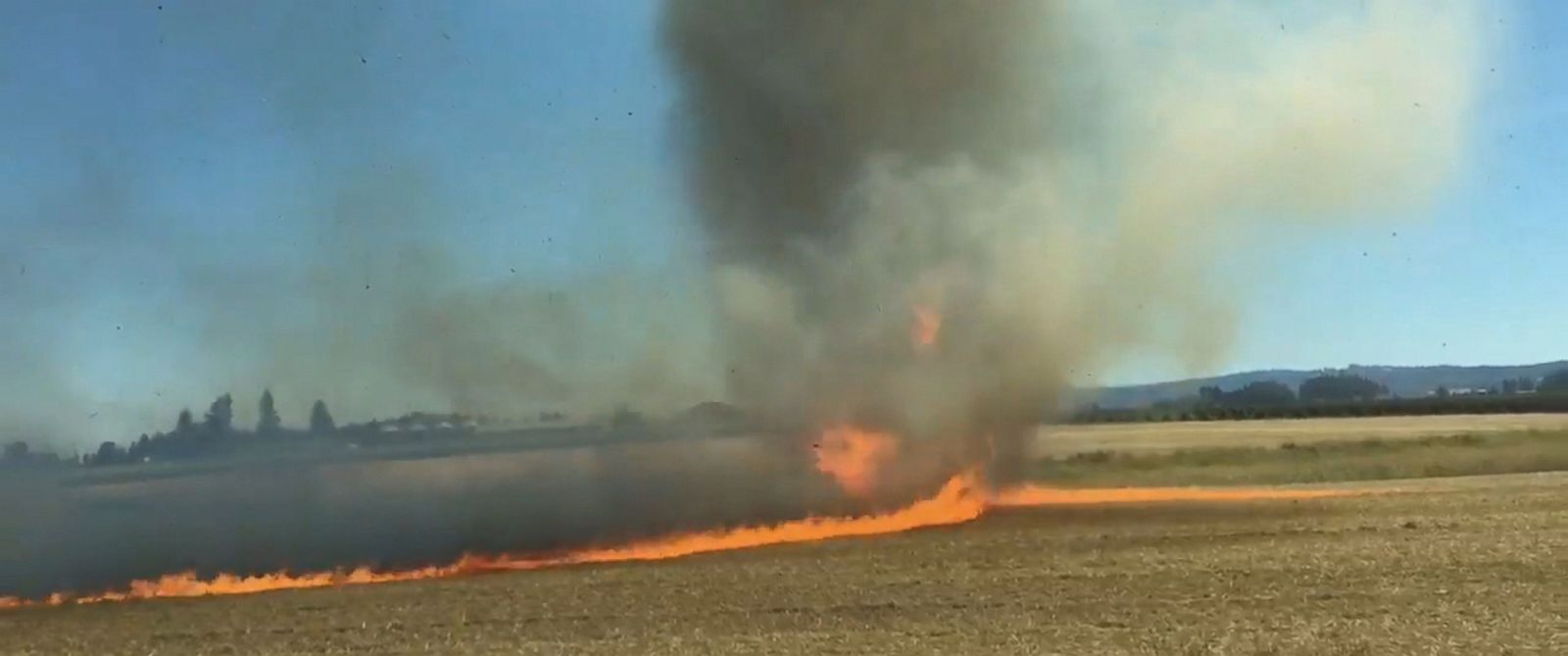 A firenado is formed when ground-level winds come in contact with fire and whip it into the air, creating a spiral of bright red and orange. Firenadoes are difficult for firefighters to battle, as the tunnels suck in burning debris and can spit embers miles away, enlarging a wildfire's path of destruction.