All righty then:
SAN FRANCISCO — A federal government ban on the sale of guns to medical marijuana card holders does not violate the Second Amendment, a federal appeals court said Wednesday.
The ruling by the 9th U.S. Circuit Court of Appeals applies to the nine Western states that fall under the court's jurisdiction, including California, Washington and Oregon.
The 9th Circuit in its 3-0 decision said Congress reasonably concluded that marijuana and other drug use "raises the risk of irrational or unpredictable behavior with which gun use should not be associated."
Mind you, it's still okay to head out to eastern Oregon with some buddies and booze, get likkered up and lounge around in lawn chairs plugging varmints such as ground squirrels. Yeah, you may accidentally shoot your buddy in the back, as the former Portland chief of police did a few months back, but it's just booze - not something dangerous like marijuana.
And some people wonder why that court's referred to as the 9th U.S. Circus Court of Appeals.
Meanwhile, over in Minneapolis, the local cops held a big "gun buyback" event. It was a huge success. Especially so for the guy who taped a length of lead pipe to a piece of wood, told the cops it was a shotgun, and received a $100 gift card for turning it in.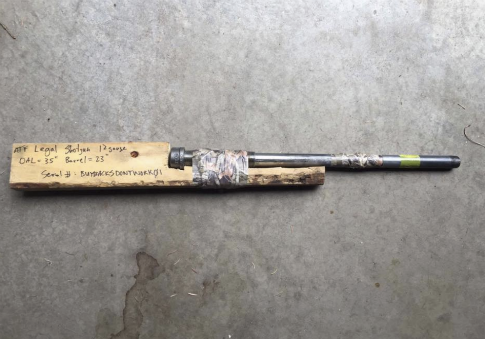 The buyback ended early on Saturday after the department accumulated 150 firearms and ran through its $25,000 budget. However, critics said the firearms collected by the program were not coming from criminals. A number of people interviewed by local news outlets said they were trying to get rid of old, unused firearms.
Really? You don't say!