You might want to pass on Portland, although if you're pretty well-to-do, you can rent a 565 square-foot "apartment" here for a mere $1600 per month. But it's walkable, green&sustainable™. The building even has a "green roof"! How cool is that?
But even with all that going for it, Portland didn't come close to making the cut for retirees. Nope the top place in Oregon is: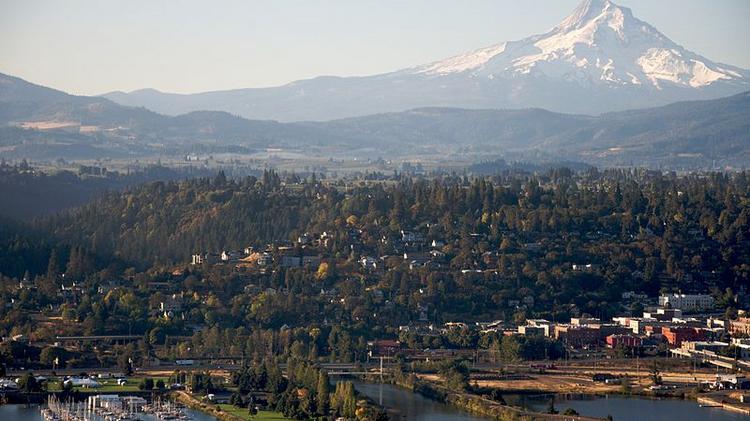 Hood River.
Forget kite boarding, wind surfing, skiing, brewing and all that other cool stuff. Hood River's got all the doctors' offices, recreation centers and retirement centers it needs — plus a senior population of 12 percent — to make it the best place to retire in Oregon.
Astoria made the top ten list, though. Still, it might be better to look across the river at Washington; Oregon's looking like it won't be attractive at all in the coming years.