There's really no better place to locate your auto repair shop than under a freeway off-ramp from which cars routinely overshoot and crash-land right in your parking lot.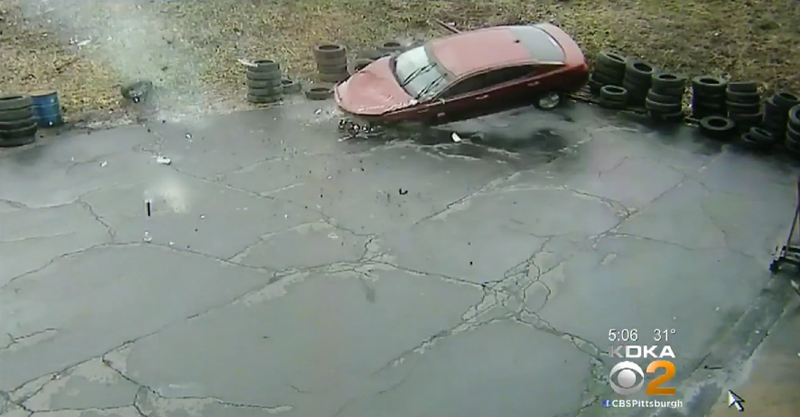 The most recent crash to occur in the parking lot of Snyder Brothers Automotive in Pittsburgh, Pennsylvania was last Monday, where a Kia Optima failed to brake for a parkway exit ramp and hit the curb like a ramp, flew through repair shop's sign "like a field goal" and then crash landed right in front of the workshop.
It's happened eight times in nine years at the location. They don't need to run ads; business comes to them.