The loony leader of Idaho's Democrats is running for chair of the DNC, and there's a chance that she might get it! Here's what she "thinks":
"One of the big issues that I talk about is we have to figure out how to run elections when we have the opposite political party that's really throwing the rules out the window. They're disenfranchising voters by trying to keep them from polling places and make voting harder, they're using fake news, Russians hacked our election — I mean, the issues that we had in this election are not the issues of yesteryear's elections. We have seen unprecedented things happen that we are going to have to figure out solutions for."
"This is my life. I don't have work. I am here to save democracy," she says, without a hint of irony.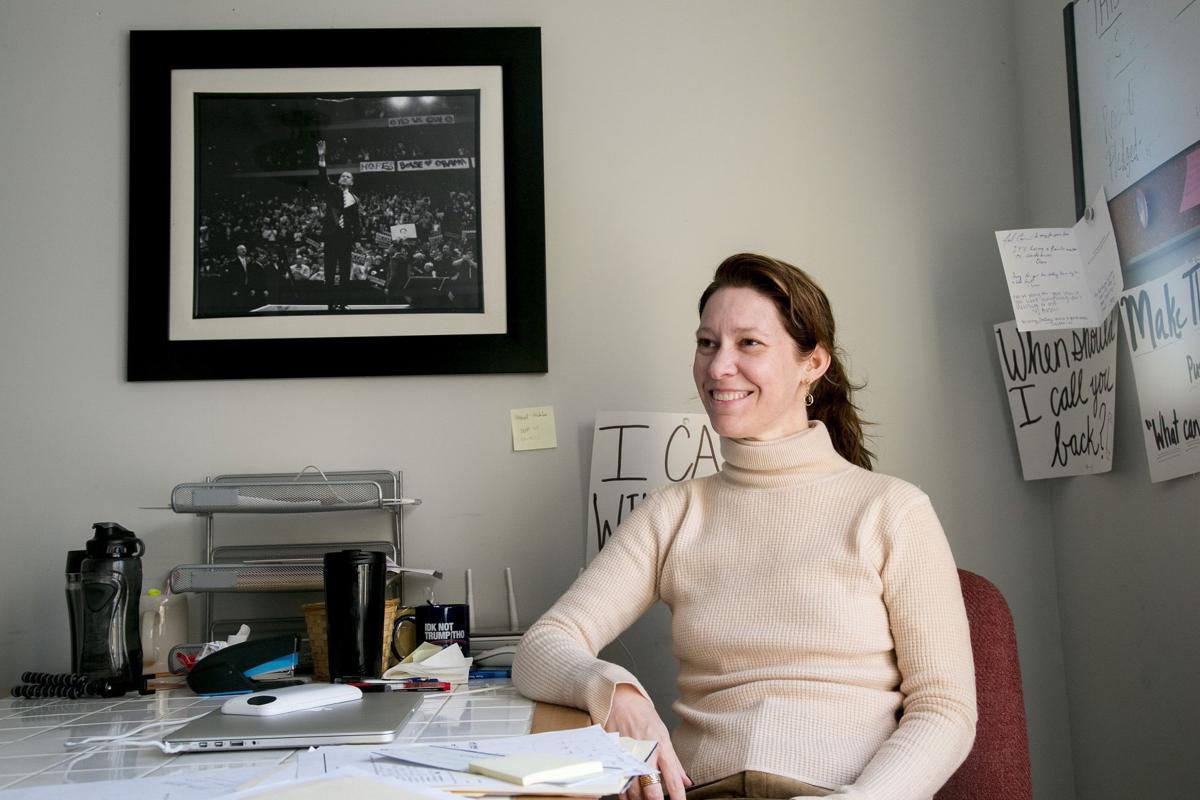 She even has that smug, self-satisfied look that so typically defines the dedicated Leftist. She'd be perfect for the job!
Yeah, the Wascally Wepublicans are "throwing out the rules" - as if Democratics have ever followed rules of any sort - and "disenfranchising" voters by insisting that they be alive and legal citizens who are entitled to vote in the first place (when Obama's DoJ discovered that the Florida Secretary of State was purging voter registrations of dead people last year, they issued an injunction and demanded that he stop). That's how Democratics interpret "rules".
"Fake News!" "Russian Hackers!"
Really, this loon hits every dog-whistle note the Democratics have been able to manufacture to date; most sane people recognize that the purveyors of "fake news" are aligned with the Democratics, and they also recognize that Russian hackers had nothing to do with the election results - had that actually been the case, Trump would have won the vote in connected California, but instead, the Occupied Territories of California and New York City went all in for Pantsuit.
One can only hope that she gets the nod to helm the DNC. If that happens, 2017 and beyond look to be tremendous for the rest of us.
Now Barry's claiming he could've walked away with a third term, had he been allowed to run. Really? When did the Constitution ever stop him?
President George Washington started the American tradition to limit the term for the executive office to two terms. Every president followed this tradition until President Franklin D. Roosevelt was selfish enough to break the tradition and run for a third term in 1940. In response, Congress and the states formalized the two-term tradition with the 22nd Amendment to the Constitution of the United States in 1947 (ratified in 1951).
"Never underestimate the ability of political leaders to misread history on a monumental scale." Martin Jacques.
Barry doesn't realize that Pantsuit lost because middle-class Americans (what's left of us) didn't want to see a continuation of his stupid policies, and given the choice between that - under someone known to be corrupt as opposed to merely inept - they chose the lesser of two weasels.
Best wishes for a Happy New Year!