A five year-old North Carolina girl was suspended from her kindergarten last Friday for playing with a stick.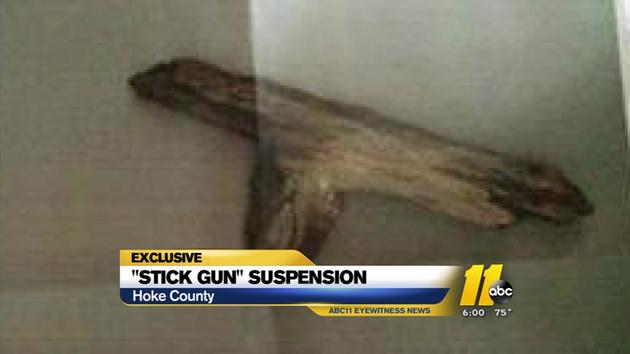 See? The stick looked like a gun.
Caitlin explained that she and her two friends were using their imaginations, playing "King and Queen."
She was playing the guard protecting the "royals" and picked up the stick to repel an imaginary intruder.
Hoke County Schools said Caitlin posed a threat to other students when she made a shooting motion, thus violating policy 4331.
It's amazing that one small school district has several thousand "policies". These folks aren't educators, they're vegetators. And by the look of things in America today, they're doing an excellent job of growing vegetables.