As a general rule, the ACLU, like the SPLC, come down squarely on the wrong side of issues. But even a blind hog, in a forest of oaks, will uproot the occasional acorn. And so it is that I find myself in rare agreement with ACLU:
The American Civil Liberties Union of Oregon says that Mayor Ted Wheeler's efforts to keep far-right protesters from holding more rallies in Portland is an unconstitutional violation of the First Amendment. Wheeler this morning announced that he has asked the federal government to revoke permits for a June 4 "free speech" rally in downtown Portland, saying the city was raw and angry in the wake of two slayings on a MAX train Friday.
It appears that Wheeler is unclear on the concept: whether or not he likes what they have to say, government and leftist politicians have no ability to shut them down. Mind you, I have no love for the so-called "alt-right", any more than I have for the anarchist crowd. But in this country, all have the right to peaceful assembly, and all have the right to freedom of speech. This seems to be something that Ted has trouble wrapping his head around.
Meanwhile, this guy moved here two years ago from California, and he's scared.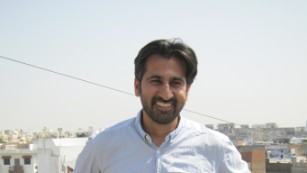 But as a person of color, and especially as a Muslim American, I have never felt so lonely, so unsure of my safety, so eager to flee, as I have in Portland. I never really feared for my life. Oregon is a different story. People have guns here, or at least, bumper stickers indicating that they love guns. From where I am standing, people of color have been attacked at such a frequent rate in Portland that I find myself just about ready to quit this city. 
I'll help him pack. He's also upset by the fact that many people here carry knives. Of course, Kershaw and Gerber and Leatherman are all based in the suburbs of Portland, so it's rather understandable that many of us choose to support local industries. And when it comes to guns, Oregon is a "shall issue" state meaning - that it is fairly easy for a law-abiding citizen to obtain a concealed handgun license.
I'd be happy to help the snowflake return to his safe space in California. In fact, I'll even leave most of my weapons at home, just to ease his tortured mind.