Words as violence. Really?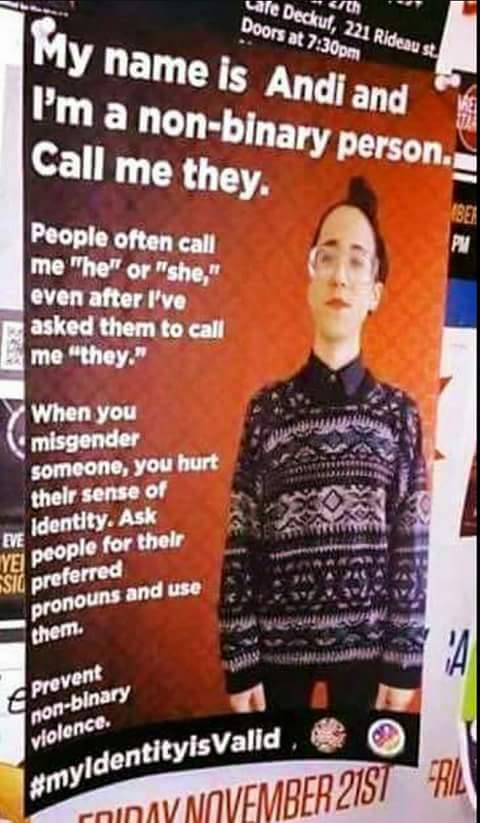 Prevent non-binary violence?
Sorry, Flake. I'm gonna call 'em as I see 'em. I'm not referring to you as "they" or whatever else.
I used to do science work, and your DNA doesn't lie. You're either a guy or a girl, and I don't care how you feel about it. I do think it's terrible that you "culturally appropriate" the Mohawk.