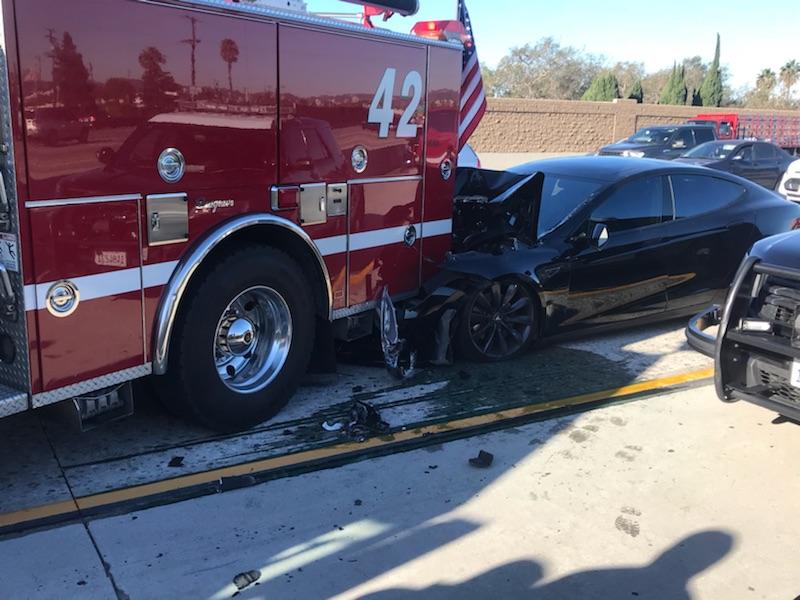 It turns out that the autopilot "feature" increasingly incorporated into cars has sort of a problem: the software's okay when it comes to detecting and avoiding objects that are in motion, but it sucks at detecting stationary objects, as this guy in L.A. discovered when his Tesla drove straight  into a stopped firetruck on I-405. At 60 miles an hour. It didn't even slow down, because the "feature" didn't see a freakin' firetruck. That's a feature, not a bug:
It sounds like a glaring flaw, the kind of horrible mistake engineers race to eliminate. Nope. These systems are designed to ignore static obstacles because otherwise, they couldn't work at all.
That's not nearly as crazy as it may seem. Radar knows the speed of any object it sees, and is also simple, cheap, robust, and easy to build into a front bumper. But it also detects lots of things a car rolling down the highway needn't worry about, like overhead highway signs, loose hubcaps, or speed limit signs. So engineers make a choice, telling the car to ignore these things and keep its eyes on the other cars on the road: They program the system to focus on the stuff that's moving.
If it's all the same, I'll pass on the forthcoming autonomous cars.