Helicopters are a frequently used and essential tool for monitoring remote wildlife in Utah, said Mark Hadley with the state Division of Wildlife Resources.
Naturally, "environmental" groups protest them, calling them "an unnecessary intrusion". Apparently, an elk agreed, as two days ago, a helicopter being used in an attempt to net and tag one was actually itself taken down.
The elk jumped into the chopper's tail rotor as the aircraft flew about 10 feet (3 meters) above ground in a mountainous part of eastern Utah, with its crew trying to drop a net on the elk, said Jared Rigby of the Wasatch County Sheriff's Office.
Game over; the elk died.
And on a United flight from San Francisco to Honolulu, that darned gremlin from "The Twilight Zone" got to work on the right-hand side of the jet yesterday: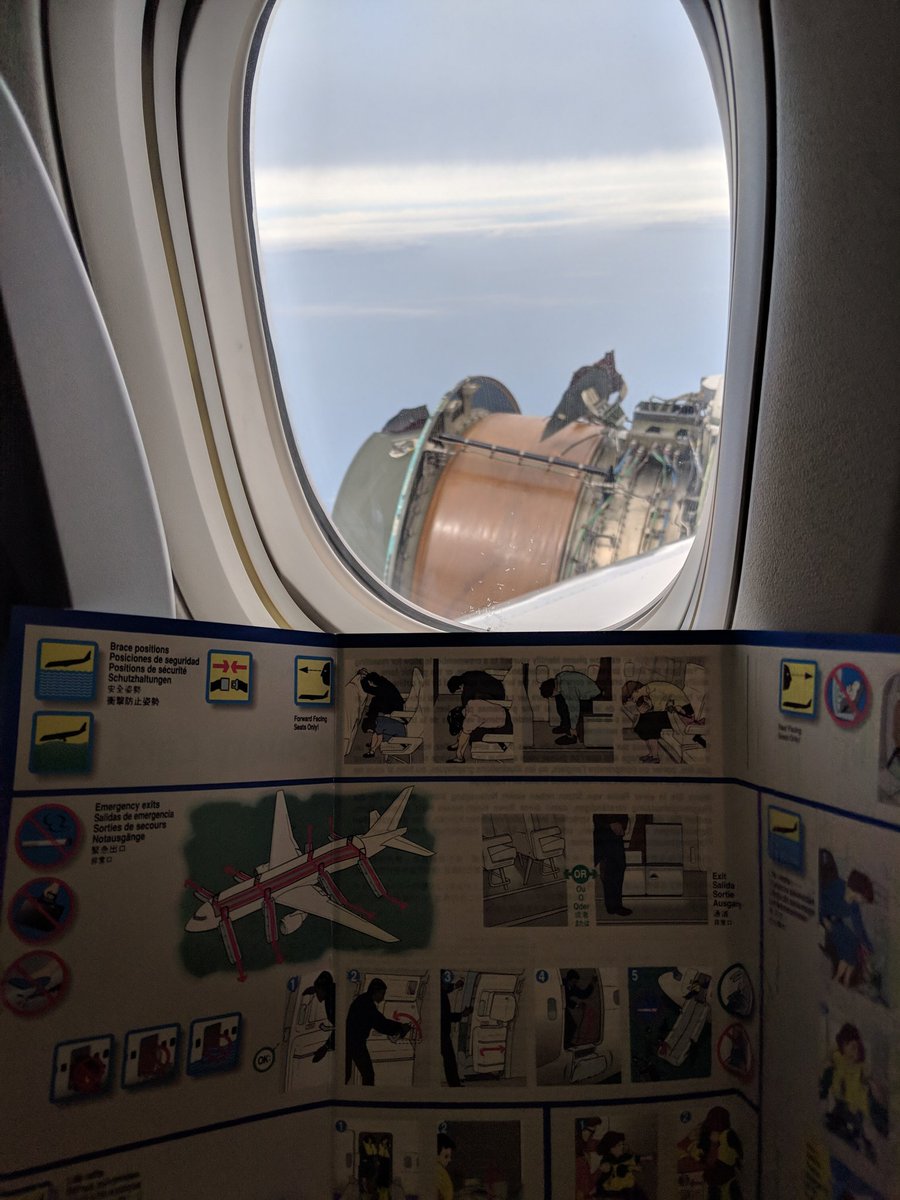 Hm. Erik couldn't find anything about this in the manual.
Oh, you bet they had the fire trucks on hand.
Presumably, the lavatories got a lot of use.