The specter of homeless encampments steadily expanding across the downtown streets of San Diego, Los Angeles and San Francisco – bringing with them a public health crisis – has one southern California community taking tough action to dismantle a two-mile-long camp just a short drive from Disneyland.
In a departure from the approach taken by other local governments in the state, officials in Orange County, Calif., have started to clear out the camp – by moving occupants and hauling away literally tons of trash and hazardous waste.  
"It's becoming part of the permanent landscape in those communities and there is no way we are going to allow Orange County land that is supposed to be used by residents to be occupied by the homeless," said Todd Spitzer, who sits on the Orange County Board of Supervisors.
Trash trucks and contractors in hazmat gear have descended on the camp and so far removed 250 tons of trash, 1,100 pounds of human waste and 5,000 hypodermic needles.
The amount of feces littering the streets in San Diego, Los Angeles and San Francisco has led to a hepatitis outbreak that spread throughout the state's homeless communities, infecting 694 people. San Francisco's feces problem is so bad that a website now exists to warn residents of which streets to avoid. 
25% of the half-million "homeless" people in the USA are hanging out in California. Over 33% of all federal welfare money goes to California. And still, some folks there continue to try to get a measure on the ballot supporting secession. Amazing.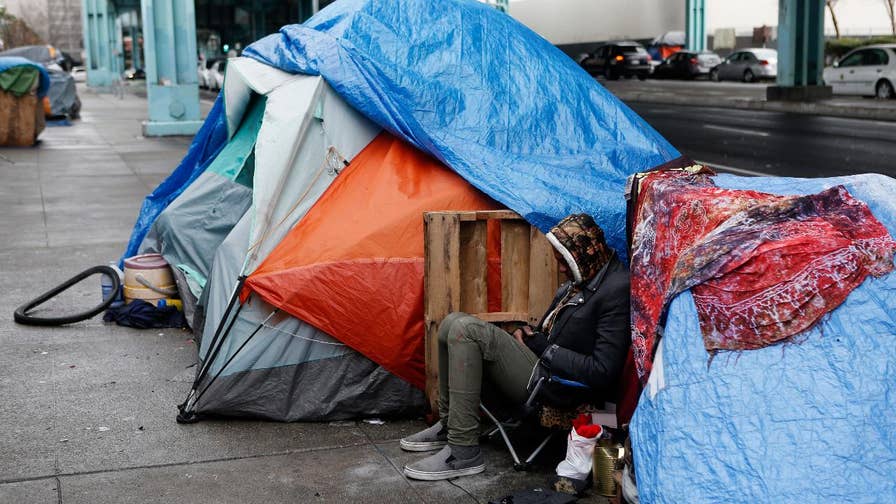 Yep, this guy's obviously ready to go to work. Heck, if you happen to have some pallets to get rid of, drive 'em on down!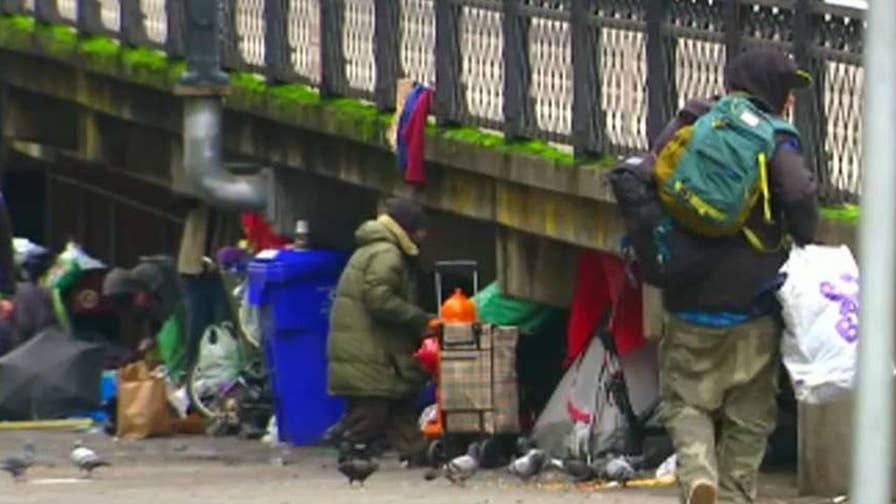 Welcome to the new Third World.
Or is it the Turd World?
Between the pigeon droppings and human excrement and Moonbeam Brown, it's hard to say.