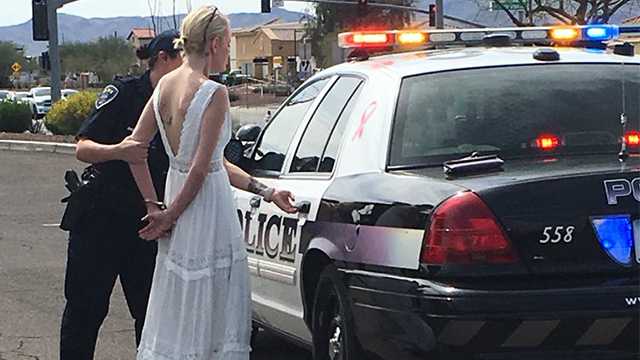 Marana, Arizona is northwest of Tucson.
Marana police said the bride was arrested for driving under the influence on the way to her wedding.
It's not entirely uncommon for people to have a few too many during the wedding reception party, but getting hammered before the wedding is somewhat unusual - especially when it's one's own. This doesn't appear to be "a match made in Heaven".