The Clintons were in Detroit today for Aretha Franklin's funeral, and after viewing the open casket, the two made their way to different parts of the stage.
As Hillary approached the stairs, two people grabbed each of her arms to help her ascend the handful of steps.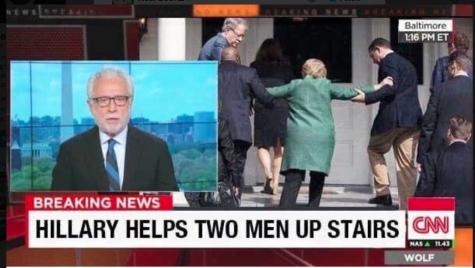 Yes, that's a Photoshop - but you know that's exactly how CNN would report it.
Talk about unfit to be president...we dodged a bullet on that one in 2016!