Maine: Asking for a trial continuance, Jeremy Eaton's lawyer cited a moose attack that injured his client, who suffered a broken pelvis and several broken ribs as a result of the incident.
Apparently they startled a bull moose, which is not something you want to do ever, and it became aggressive. The defendant claims he "confronted the moose," which is virtually always going to be the wrong thing to do, and that he succeeded … initially. But the moose then returned and charged him, knocking him and his snowmobile into a tree. (Moose can weigh well over 1,500 pounds, so this is totally plausible.) The defendant suffered several broken bones. And, while he is recovering, "due to pain, medication, and being unable to move effectively, [he] cannot adequately participate in his defense."
The judge granted the motion for continuance. After all, there are a lot of moose in northern Maine, so bad interactions aren't uncommon.
No such luck for an enterprising Florida couple, who decided to turn the kitchen window in their trailer home into a heroin-sales drive-thru.
Apparently, they were hoping to avoid suspicion by neighbors, associated with having "customers" constantly entering and exiting the trailer. Didn't work.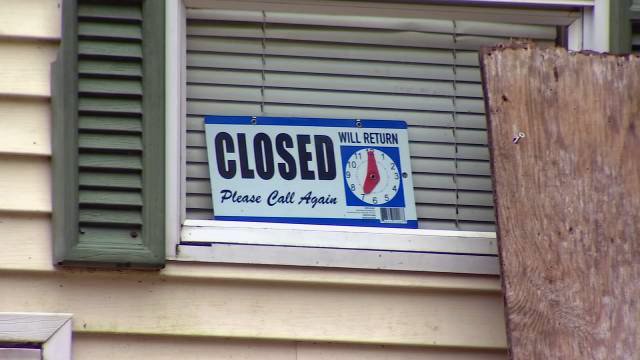 They were arrested August 23.