Soon, when you order a breakfast sandwich or a scramble at New Seasons Market, a local chain in Portland, Seattle, and Northern California, you'll bite into a yellow, fluffy food that tastes just like an egg, but did not, in fact, come from an animal. Instead, what you'll be eating is a mung bean, a legume that people have been eating for thousands of years that, when ground into a liquid, happens to scramble and gel just like an egg.
Hey, if I want mung, I'll tell 'em. There's a New Seasons right down at the bottom of the mountain, here. I've not been there in years; the smug just got to be too much.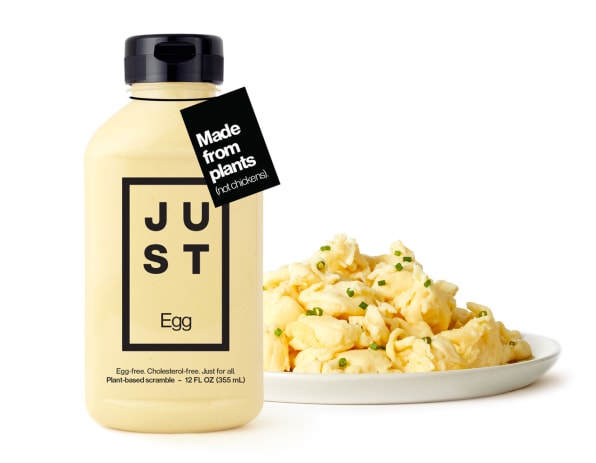 Now, chickens are environmental hazards. When I had a few dozen of them, I just let them and the two dozen ducks loose to forage on the back acreage. No environmental damage that I could discern. Plenty of eggs back in the coop, though.
More than I could use, actually, so I sold a bunch of them.