New York Democratic Representative-elect Alexandria Ocasio-Cortez may be a big hit with the media and younger crowd, but she's not receiving any special treatment on Capitol Hill. The 29-year-old socialist is in Washington, D.C., this week for orientation. She and other newly elected officials are touring the Capitol building, meeting with lawmakers, and learning the ins and outs of Congress.
She's very upset because she isn't getting the attention and respect she feels she deserves. Shut up, kid - adults are talking.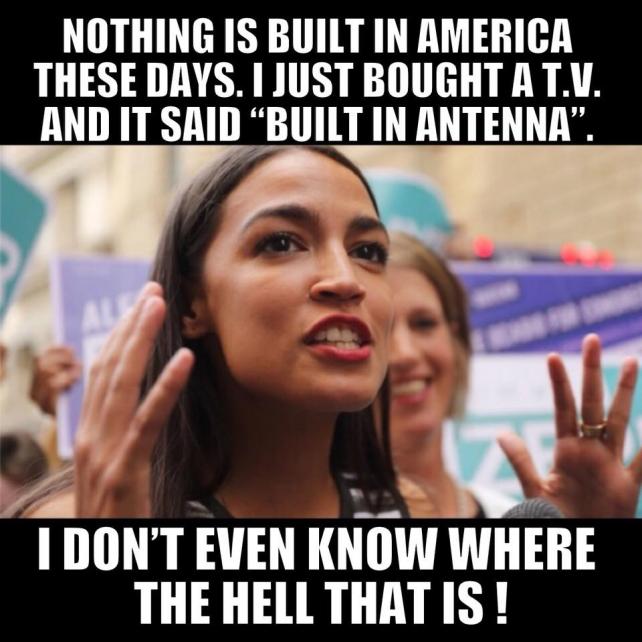 She recently stated she couldn't wait to be inaugurated and start signing bills.
Yes, she really is that stupid.